Wild and Windy in the West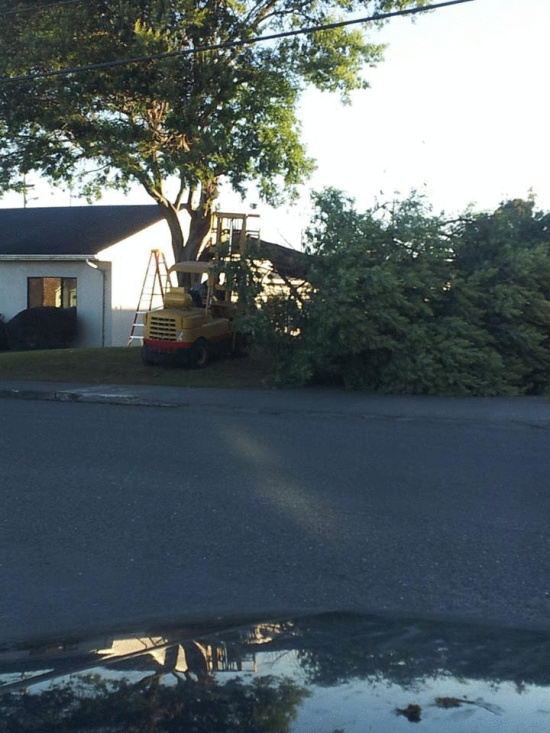 A tree snapped in half near the Boys and Girls Club [and in the Housing Authority Complex] on Prospect Avenue in Eureka. (Photo by Joylyn Mix)
Wind gusts across the Coast and mountain ranges of Humboldt are expected to reach 40 miles per hour today, states the US National Weather Service's Facebook page. "People are urged to secure loose object that may be blown away by the wind and to prepare to drive in windy conditions." Some areas have received some serious blasts!
Below is a screen shot showing a record of today's highest wind gusts.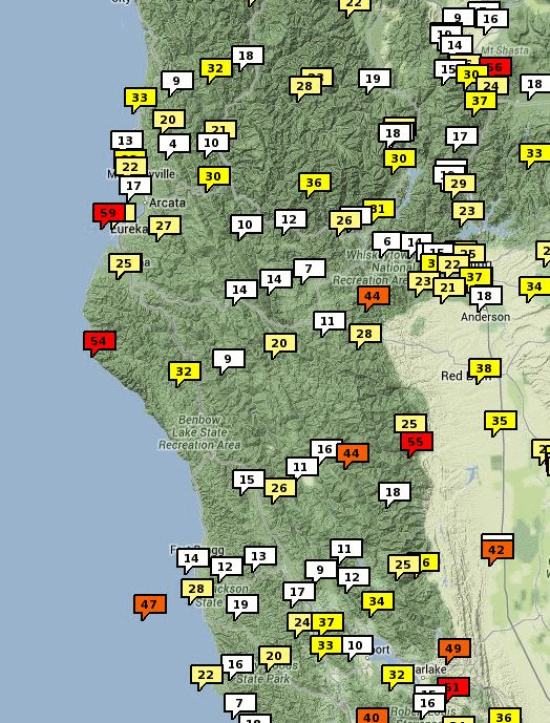 Screen shot of interactive website which can be found here.
The Weather Service says,
We expect the northerly winds will become gustier in the interior valleys this afternoon, generally 15 to 25 mph, and pick up along the North Coast as well. The highest wind gusts over 40 mph will be found over the exposed mountain ridges of Mendocino County & southward into the North Bay Hills.
According to a reader, a tree has snapped by the Boys and Girls Club [in the Housing Authority Complex] on Prospect Avenue in Eureka as can be seen in the photo she sent in on the top of this post.
How's the wind in your area?