SFHS Student Fine After Marijuana Cookie Incident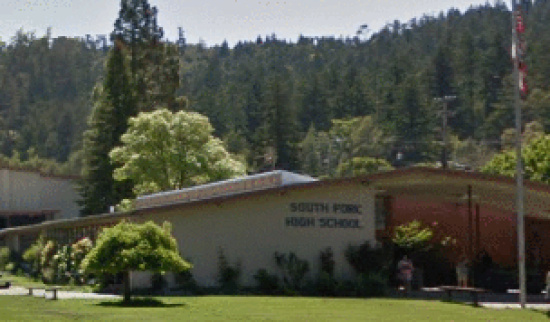 Photo of South Fork High School snipped from Google Maps.
In response to questions from RHBB about a rumored incident at South Fork High School yesterday, Superintendent Catherine Scott made the following statement. She explained that protecting the privacy of the minor student involved was an important concern so not all questions could be answered.
South Humboldt Unified School Press Release:
Southern Humboldt Unified School District reports that yesterday, December 17, 2013, a student at South Fork High School received a cookie containing marijuana from another student. The recipient was unaware that the cookie contained marijuana, but after ingesting the cookie and becoming aware of the contents, the student received medical attention and is doing fine today.

Superintendent Catherine Scott states, "Despite the rumors, the cookie contained marijuana and nothing else, as verified by medical personnel. Student health and safety are an ongoing concern for the district, and we do what we can to keep our students safe. We are very grateful the student involved in yesterday's incident was not seriously harmed. The incident has been investigated and is being dealt with appropriately."