Roads are Icy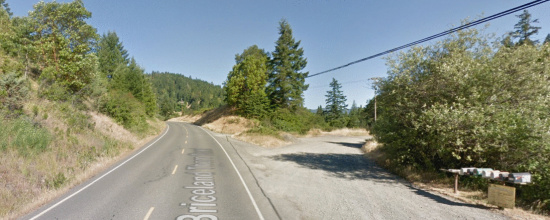 Snip of Google Map near Seely Rd.
Briceland Volunteer Fire Department noted on their Facebook that the Briceland Road is icy. They write,
Responded to a non injury single vehicle rollover accident on Briceland at Seely Creek. Please drive slow the road there is completely iced over, we have also heard Huckleberry Hill is just as bad.
In addition, though slightly further north than traditional SoHum roads, CHP dispatch is reporting that the ramp to the Vista Point by Stafford is icy.
Please stay home if possible and drive carefully if you must be out and about.