101: Live Blogging the Road North From Willits [UPDATE 11:18]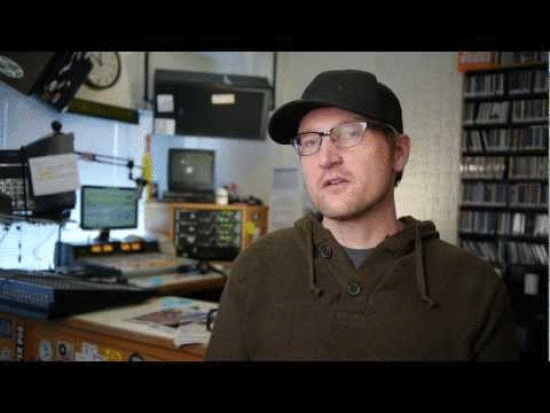 DJ Mike Dronkers is heading north on Hwy 101 this morning. He'll be updating us with photos starting at Willits. You can see whether or not you are comfortable with the road conditions as we follow his progress.
Here's Willits: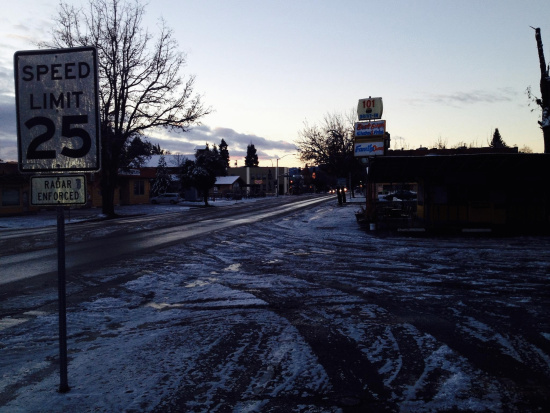 Here's just outside of Laytonville: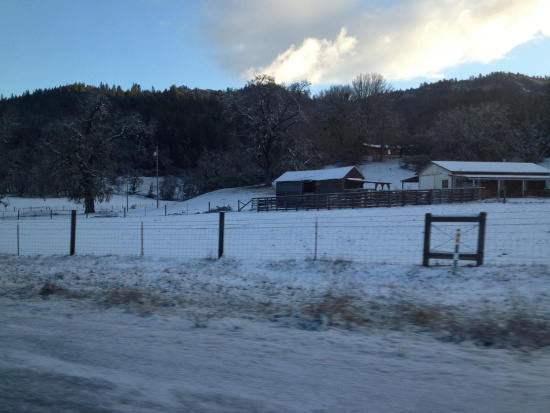 Here's just north of Laytonville. Beautiful and cold.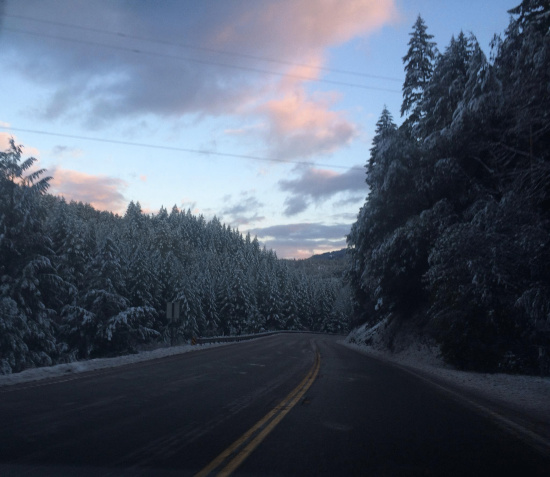 New photos will be posted below as they come in along with any necessary reports.
New photos are in. Oh, and Mike's wife, Sara, is texting for all you worried about whether Mike is being safe or not.
The first two photos are from by Black Oak Ranch north of Laytonville.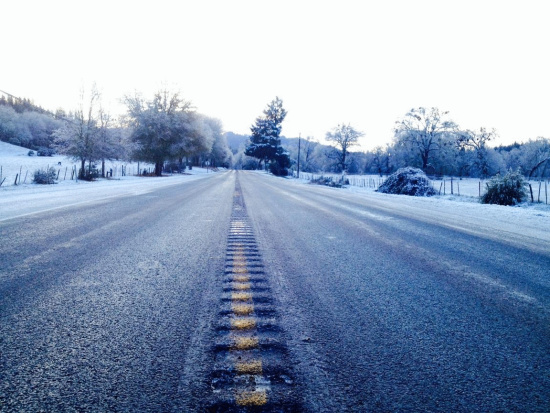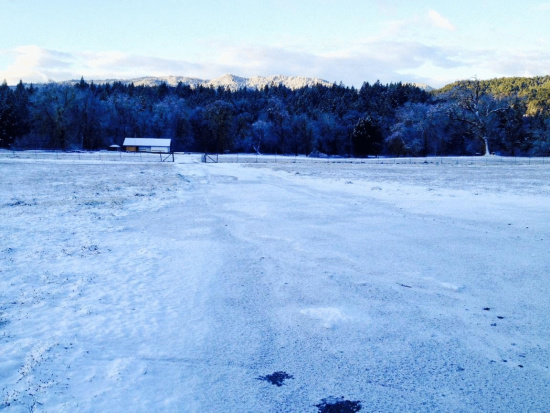 The eye building is from Area 101 north of Laytonville.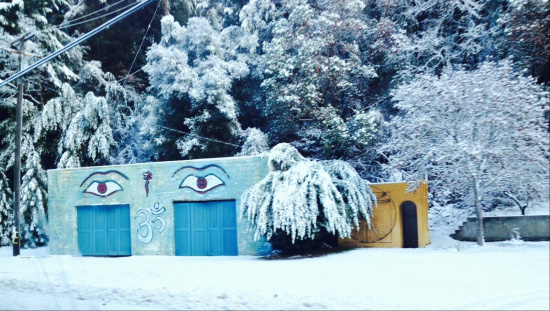 Close to Miranda.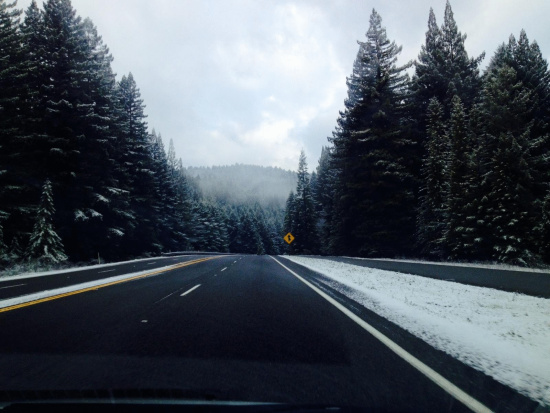 Mike is home now. He says this was the "Most beautiful return trip ever." The roads, he said, were not bad but "speedy drivers" caused problems.
Also, he pointed out, "The bridges and overpasses demand 30 mph, no more."
Mike noted that CHP escorts were taking cars through at 35 mph between 6:30 and 7ish this morning between Willits and Laytonville but, the road overall is drive-able.
Special thanks to Sara for providing the updates while Mike drove!