Private Investigator Chris Cook Reveals Sources May Have Heard Confession of Garret Rodriguez's Murder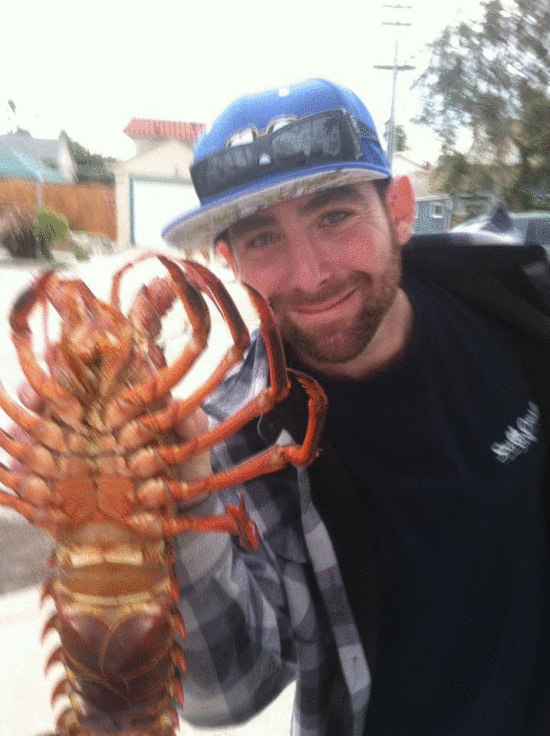 Photo of Garret Rodriguez from his missing person poster.
Revelations in the case of missing person Garret Rodriguez and the recently discovered body in Southern Humboldt continue to emerge. More information was revealed today by Chris Cook, of Cook & Associates Private Investigations.
Cook sent a statement yesterday to the Lost Coast Outpost. In it she stated that as early as 2 A.M. on the day after Thanksgiving private investigators with her office received calls from anonymous sources telling her that an individual had confessed to the murder of Garret Rodriguez and led a group to the grave site.
Below is Cook's written statement to the Lost Coast Outpost:
On 11/29/2013 beginning at approximately 2AM, Investigators at Cook & Associates Private Investigations began receiving calls from sources who wish to remain anonymous. The sources informed us that a person of interest in the Garret Rodriguez case had confessed to the murder of Garret, and led a group of people to the location of Garret's body. The person of interest was known by Cook & Associates to own property in the Rancho Sequoia area. The sources advised Cook & Associates that many of the residents of Alderpoint felt they knew that the person of interest had killed Rodriguez, and did not want the man living in their area because of it. Sources said they wanted the Rodriguez family to know what had happened to Garret.

The sources also advised that the body was discovered in the same location the person of interest indicated the body would be, off of Jewitt Ranch Road. This general location had been reported to Cook & Associates by other confidential sources as early as June 2013. This information was then forwarded to the sheriff's office. It was not until 11/30/2013 that the sheriff's office received a more specific location to search that the body was discovered. The physical size of the property in question made it difficult to search the area without specific directions from someone who knew the spot.

Cook & Associates contacted the Humboldt County Sheriff's Office on 11/29/2013 to relay the information in regard to the location of the body. The body was located by the sheriff's department off of Jewitt Ranch Road on 12/1/2013.

At this time, Cook & Associates can neither confirm nor deny whether the body recovered is Garret Rodriguez, pending further investigation and autopsy. The autopsy is scheduled for this weekend.

Cook & Associates had been retained by the family of Garret Rodriguez since May of 2013. Our goal from the beginning has been to provide answers to the family as to the events surrounding Garret's disappearance.

Anyone with information relating to these events can contact Chris Cook at Cook & Associates Private Investigations at (707) 839-7422, or by e-mail at pichriscook@msn.com.
PREVIOUSLY: