Caution: Water Leak impacting Southbound Onramp from Garberville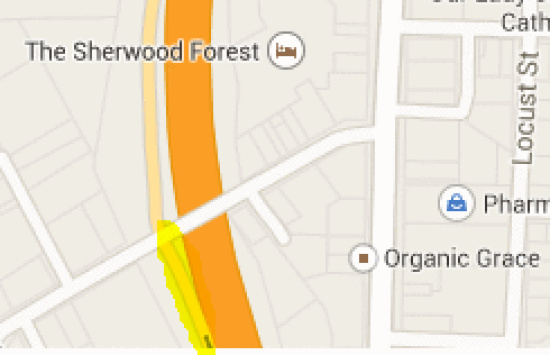 Yellow highlighter on affected area.
According to KMUD's Terri Klemetson, [Thanks, Terri, for getting the information out]
A 4 inch water line broke where Sprowel Creek Road meets the Hwy. 101 southbound on-ramp. A Garberville Sanitary District (GSD) worker at scene said they decided to let the water run tonight and work on fixing the old line in the morning.

CHP is parked along Sprowel Creek Road making sure motorists are [not] speeding as conditions get icy. GSD expressed thanks to [Caltrans District 1] for calling a crew to spread sand on the on-ramp.