Trinity Pines Alleged Home Invasion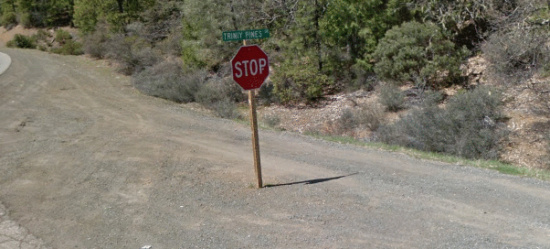 Google Maps screen grab.
A quick headsup for those in Trinity and eastern Humboldt. According to the Record Searchlight, law enforcement is searching for "two men who allegedly tied up the residents and stole their marijuana and guns at a Hayfork home." Follow the link to get the details.
A resident of the Hayfork area reported to RHBB, that CHP choppers were searching the area around 2:30 P.M.
RHBB will have more information as soon as possible.