More Photos from Fruitland Ridge Fire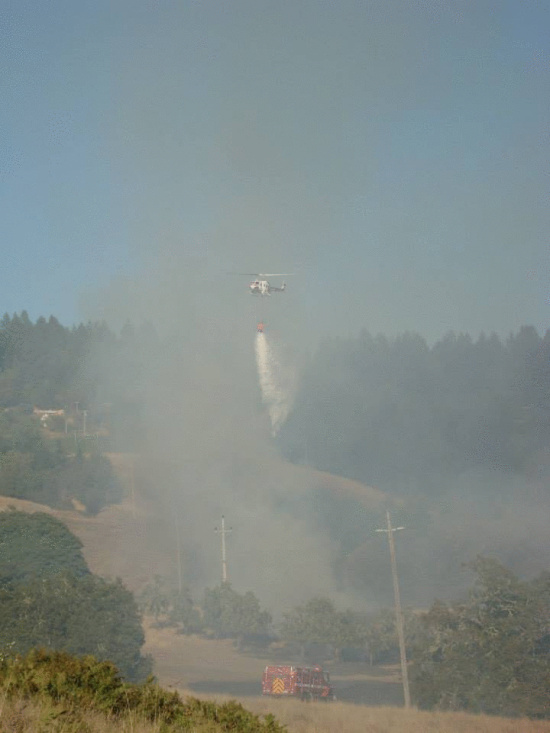 Helicopter dropping water on the Fruitland Ridge fire this evening.
UPDATE: 8/16: Official number from Doug Bryan of the Southern Humboldt Fire Chiefs Association is 14.9 acres.
Original post below———-
More photos came in from the Fruitland Ridge fire which started around 5:30 this evening. (See earlier story here.) They were sent in by a resident of the area [Erica Canevari.] She said the fire originated near a neighbor's pump house. Fortunately, the wind blew the flames away from their houses and firefighters were able to stop it before it reached any other homes.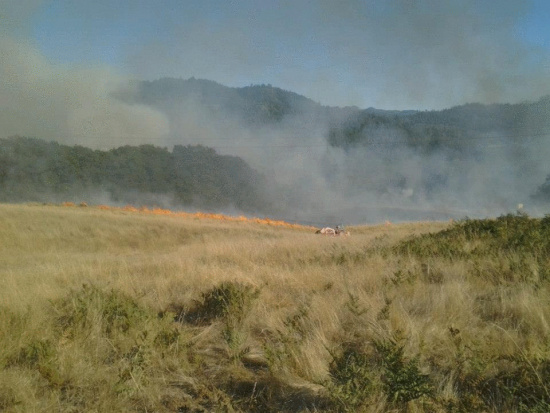 This photo above shows the flames before any firefighters arrived on the scene.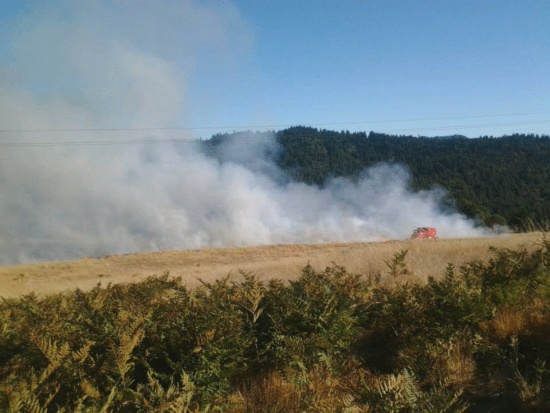 Then came the local VFD–The resident called them the true heroes of the day.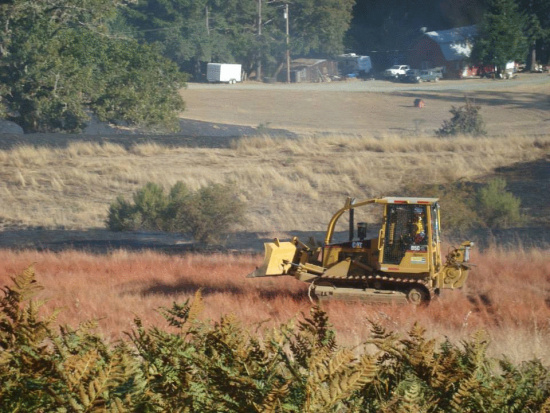 A variety of equipment was there to help fight the fire including at least one dozer, one helicopter, and one plane, and several engines from both the local VFD's and from Cal Fire.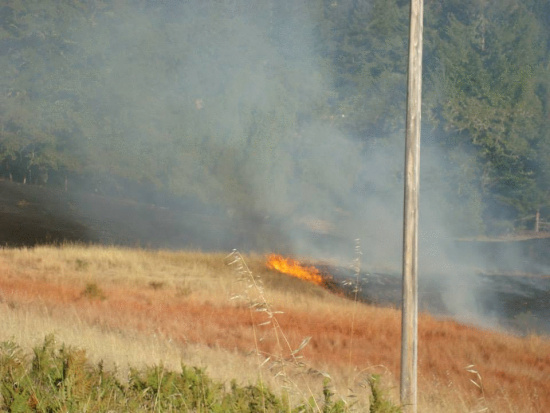 But the flames moved fast.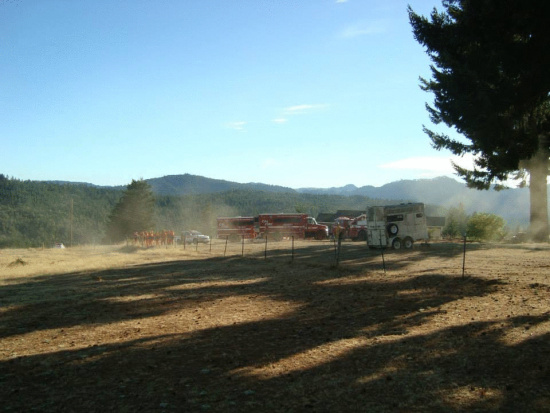 The firefighters–Cal Fire and local VFD worked faster. The resident [Erica Canevari] said it was amazing to see these guys in action. "They kicked butt!"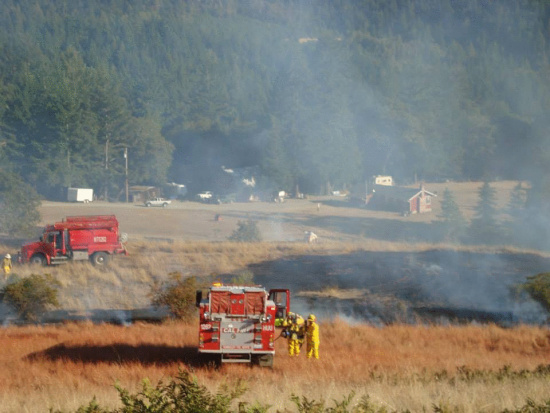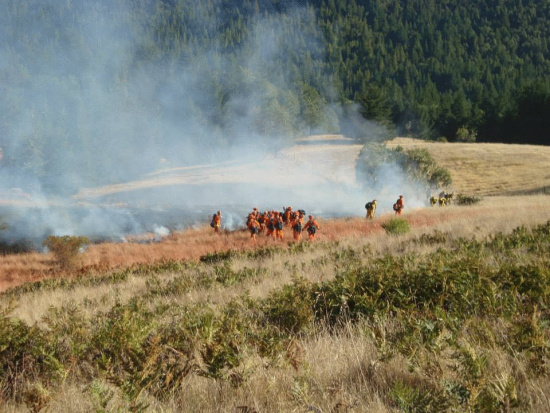 According to Eugene Womack, a resident of the area who has worked with the local VFD for years, two inmate crews worked on mopping up the fire.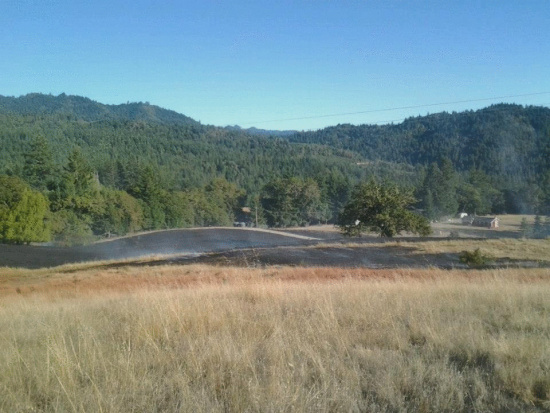 Altogether, Womack says that the fire burned about 5 acres.
The photographer and local resident [Erica Canevari] wrote this evening, "Fire is out. We will have some green grass next spring, that's for darn sure!… Nobody got hurt and nobody lost anything other than a few fence posts. Thank you to our local fire department and Calfire! You guys are amazing."