Fire near Miller Creek Rd.
Doug Bryan, a member of the Southern Humboldt Fire Chiefs Public Information Team is reporting a fire on Miller Creek Road (the road is north of Briceland.) First reports, he says, are that the fire is about 1/2 acre in size.
UPDATE 7:17 A.M.: Bryan added, "Cal Fire and Briceland Fire engines are working to extinguish a 1/2 acre vegetation fire on Miller Creek Rd. The fire is in heavy brush and timber. A Cal Fire helicopter has also been called in."
UPDATE 7:41 A.M.: Bryan says that the Redway Fire water tender is on its way. Photo below shows a Cal Fire helicopter flying over the Salmon Creek area presumably to the Miller Creek Rd. fire.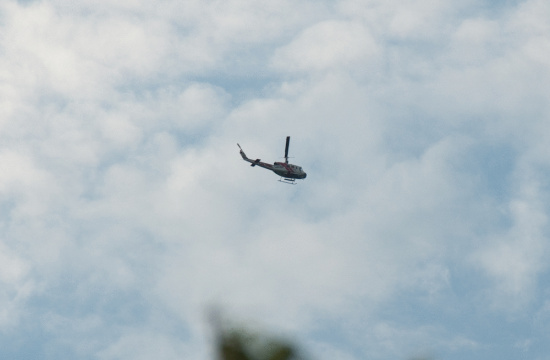 UPDATE 8:04 A.M.: Bryan is reporting that the fire is contained.