Pelican Bay Inmate Escapes–Helicopters Circling Area [Update from CDC] [Captured]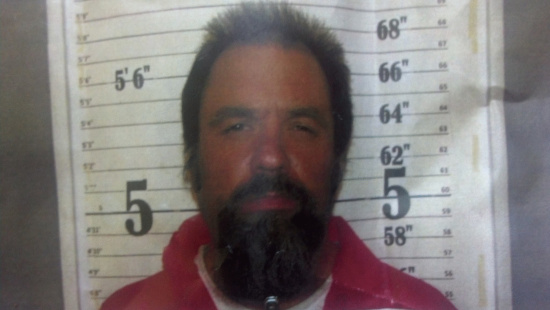 UPDATE 8:33 P.M.: Captured! According to the Facebook page of the Del Norte County Sheriff's Office, " The Del Norte County Sheriff's Office is reporting on their Facebook page, "Escapee has been located by Pelican Bay staff and is back in custody."
UPDATE 7:16 P.M.: The Del Norte County Sheriff's Office is reporting on their Facebook page, "We are still searching for the escapee. He has still not been located."
UPDATE 4:05 P.M.: The Daily Triplicate is reporting three agencies are involved in the search–http://lostcoastoutpost.comPelican Bay correctional officers, Del Norte Sheriff's Office, California Highway Patrol and Crescent City Police Department –. The newspaper also reports, "A helicopter also was searching from overhead with armed officers and police canines on foot."
UPDATE 3:58 P.M.:
California Dept. of Corrections and Rehabilitation Press Release:
An inmate walked away from Pelican Bay State Prison's Minimum Support Facility (MSF) this afternoon.

Inmate Tore Digirolamo, 44, was found missing from his assigned bunk in the MSF dorm.

Digirolamo is a white male with brown hair and brown eyes. He is 5' 6" and weighs 193 pounds.

Digirolamo was received from Los Angeles County on July 7, 2011 with a four-year sentence for second-degree burglary.

Pelican Bay State Prison has initiated its escape apprehension procedures and is working with local law enforcement officials to apprehend the escapee. Anyone who may know the whereabouts of this inmate is asked to call (707) 465-1280 or call 911.
UPDATE 3:20 P.M.: According to the Calif. Dept. of Corrections, Tore David Digirolamo is 44 years old and has been at Pelican Bay since July 7, 2011.
UPDATE 3:09 P.M.: According to the Del Norte Co. Sheriff's Facebook, "Original Charge on escapee is domestic violence with great bodily injury and burglary."
The Del Norte Co. Sheriff's Dept is reporting an escape of a Pelican Bay Inmate. Below is their Facebook update.
ESCAPE—ESCAPE–ESCAPE

Currently Del Norte County Sheriff's Office working with Pelican Bay State Prison personnel, Crescent City Police K-9 units, and California Highway Patrol are actively searching for an escapee from the prison.

The suspect is a White, Male, 5'09" 200 lbs, black hair, mustache and beard.

Name T. Digirolamo. He escaped at about 12:30 and was last seen running into the wooded area west side of Lake Earl just south of the main gate.

Our dispatch is very busy please only call is you have a real emergency. If you see the suspect or believe you know where is he call 911.
People commenting on the page note that helicopters are circling their homes in the Crescent City area.