Fire in Fruitland Ridge [Updated with –Even More–Photos]
According to Doug Bryan, Southern Humboldt Fire Chiefs Public Information Team member, writes
Cal Fire ground and air resources and Fruitland Ridge Fire are responding to a report of vegetation fire in the 18000 black [block] of Dyerville Loop road.
This hot dry weather will make fighting the fire difficult.
UPDATED 4:10 P.M.: Photos courtesy of Amber Wallan from where Cal Fire is dipping water out of the Eel River near Phillipsville.
UPDATED 4:30 P.M.: Bryan writes, "The forward progress of the fire in Fruitland Ridge has been stopped. Resources are starting to be released."
UPDATED 5:45 P.M.: Added photos of fire retardant being dropped sent in by a reader [Kristen O'Connor].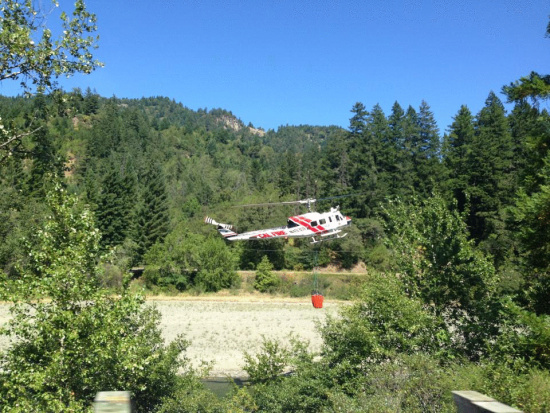 Cal Fire helicopter coming from the fire to the Eel River.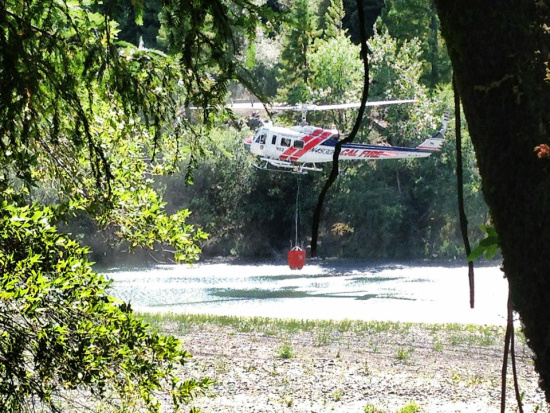 A Cal Fire helicopter is hovering over the Eel preparing to dip in its bucket.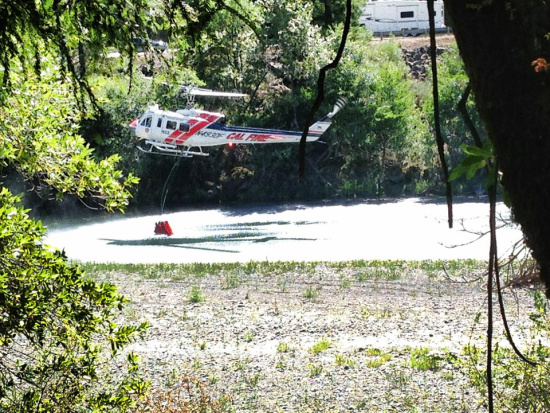 Dipping in the bucket.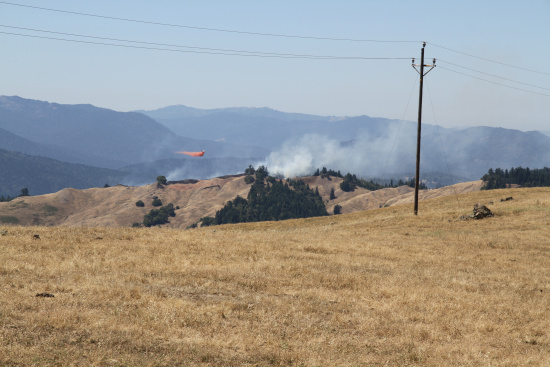 Two views of fire retardant being dropped on the fire.