Clothing of Escaped Inmates Found in Cooks Valley–Inmates May Be Headed South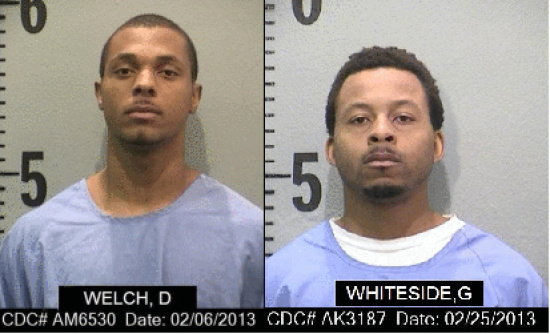 Clothing apparently belonging to the escaped inmates from the Eel River Conservation Camp near Redway (see earlier story here) was found in the garbage at the Patriot Station in Cooks Valley just north of the Mendocino line. A clerk at the gas station mini mart explained that the items were found around four P.M. He said in a phone interview, "One of my workers was just changing the trash out and they were in a bag when she dumped. She said it was paper bag full of whatever kind of clothes [the prisoners] wear. Inside the garbage bag, there was a paper bag with the clothes." As soon as she discovered the clothes, she talked to a California Highway Patrol Officer and gave the bag to him. The men were reported earlier to be wearing orange jeans and shirts with the initials "C.D.C.R." written on them.
The store's surveillance tape was checked but there was no additional information to be learned.
According to Margaret Pieper of the California Correctional Center in Susanville, the investigations team is headed back to Susanville so she does not have information about the clothing being found. However, she is willing to say that "the information that we received about the course of the whole escape is that they got a ride…and left the area." She notes that one of the inmates comes from Santa Cruz County and other from out of Sacramento County. Nonetheless, she points out, "The belief is that they've left the area but historically they've also hidden in the woods… ." Traditionally, she says officers saturate the area that the inmates escape from looking in every corner possible but then they start looking in other areas. "In the first 24 hours we're looking in the area that the camp is located. Then we are following up leads that they are somewhere else."
There are a lot of different reasons that inmates escape historically," Pieper says when asked why one inmate, 20 year old Dennis Rene Welch would choose to leave so near his date in January 2014. She explains that contraband cell phones are a serious problem within the system.
Inmates with access to them, she explains, can use them to "negotiate escapes." When inmates, receive Dear John letters or indications of problems at home, she says, inmates don't think about waiting for their date of release. "If there are problems at home, they want to get home to help solve it."