Saving the Ferndale Bridge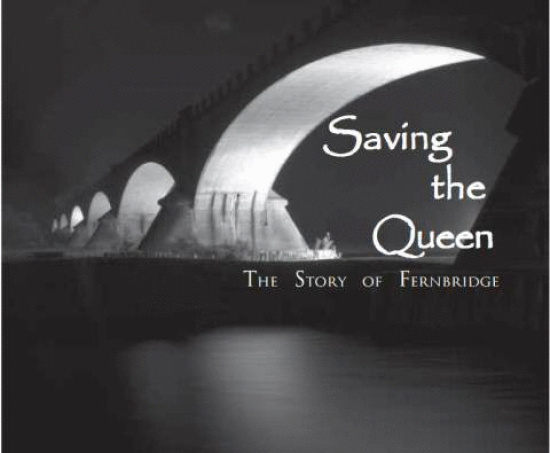 "Loleta people," snaps a haughty looking dame as she adjusts her hat in a mirror in one scene.
"Jackass!" A man behind a desk throws out the term in another scene offending the prim looking woman with him.
Reenactments and interviews color the new film created by the Ferndale Museum. (See below for the trailer.) The Museum, working with a grant from Cal Humanities, created a full length original documentary, Saving the Queen:The Story of Fernbridge, about the building of the Ferndale Bridge in 1911 and the struggle to keep it from being demolished in 1986. This, the ninth in a series of original documentaries, produced by the Museum not only dramatizes the history of a bridge but shows the Victorian Village's passion for this beautiful structure. The movie will premiere on Wednesday, July 31, at the Ferndale Repertory Theatre.
Showings will be at 3 p.m. and 7 p.m., tickets are $10 per person.
[youtube http://www.youtube.com/watch?v=jKfJ4BgzOhg]
Cliff Berkowitz interviewed the film director Wendy Lestina: