Details and More Photos on Rancho Sequoia Bust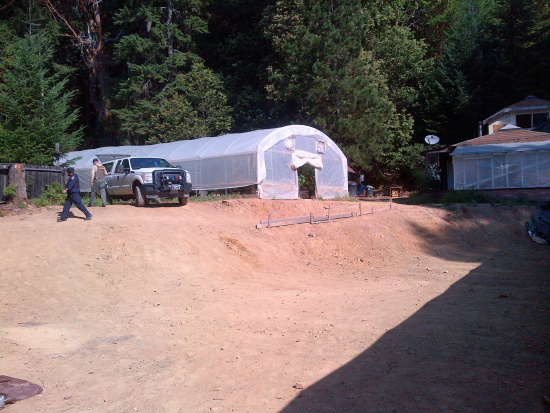 Humboldt Co. Sheriff's Office Press Release:
On 07-03-2013, approximately 9:30 a.m. Humboldt County Sheriff's Deputies assisted by Humboldt County Drug Task Force Agents served a Humboldt County Superior Court Search Warrant in the 5000 block of Rancho Sequoia Road, Alderpoint. The warrant authorized deputies to search three parcels of property for marijuana.

When deputies arrived no one was at the locations to be searched. There was one structure, but no residences on the properties to be searched. Deputies seized 3443 growing marijuana plants from the three parcels, ranging in size from one foot to six feet in height. The marijuana plants had an estimated average weight of four pounds each. All the marijuana was being grown in greenhouse structures that contained artificial lighting.

The investigation into who was cultivating the marijuana is ongoing. No arrests were made.

Anyone with information for the Sheriffs Office regarding this case or related criminal activity is encouraged to call the Sheriffs Office at 707-445-7251 or the Sheriffs Office Crime Tip line at 707-268-2539.