Garberville Man Found with Sawed-off .22 in His Pants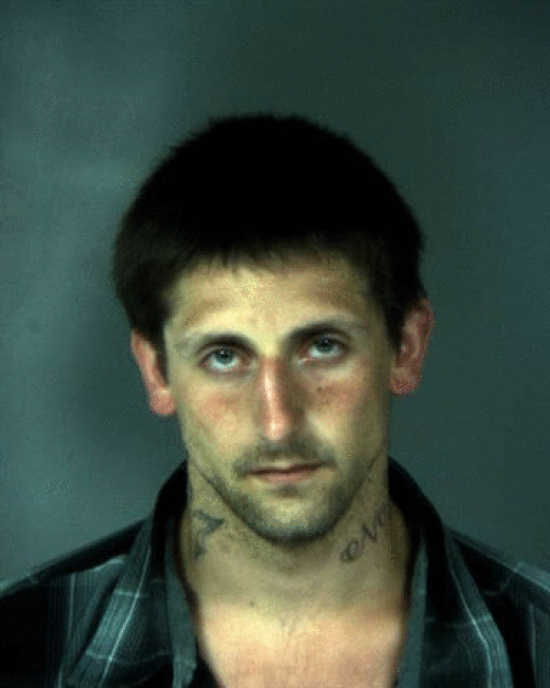 Press release from the Humboldt County Sheriff's Office:
On 07-02-2013, approximately 12:30 a.m. a Humboldt County Sheriff's Deputy was patrolling the area of Myers Flat after receiving a report of shots fired in the area. As the deputy drove by Myers Flat Road and Highway 254 he saw two male adults. The deputy contacted the males and learned one of the males, Travis Lee Rothwell, 28 years old from Garberville, was on probation with a search clause. The deputy detained Rothwell and asked him if he had any weapons. Rothwell told the deputy he had a gun that was concealed in the front of his pants, but had now just slipped down his pants leg. The deputy searched Rothwell and located an unloaded Smith and Wesson Thompson Center Arms .22 caliber rifle that had been sawed off to approximately one foot in length. A records check on the weapon revealed it was stolen.

Rothwell was arrested for possession of stolen property, carrying a concealed firearm, possessing a short barreled firearm, being a convicted felon in possession of a firearm and violation of probation. He was transported and booked into the Humboldt County Correctional Facility where his bail was set at $50,000.00. The other male was released at the scene.