Man Assaulted in Covelo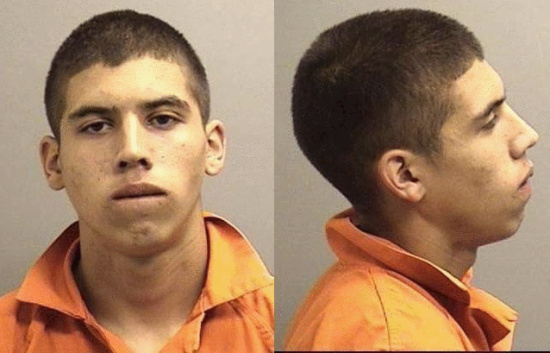 Mendocino Sheriff Press Release:
On 06/27/13 at approximately 0230 hours Deputies from the Mendocino County Sheriff's Office were notified that a victim of a physical assault was being transported to Frank Howard Hospital by ambulance from Covelo, California.

Deputies meet with the ambulance on Highway 162 and were able to obtain a brief statement from the victim, Michael Alvarez [age 33 from Covelo.]

Alvarez said he was walking home on Henderson Road when he was approached by Kenneth Whipple [age 18 from Covelo,] a person he knew from prior contacts. Whipple began yelling at Alvarez and then started to physically assault him without provocation.

During the physical assault Alvarez fell to the ground where the physical assault continued. Alvarez eventually awoke from the physical assault and began crawling down the road when a motorist stopped and provided aid.

The motorist took Alvarez to his residence, where medical personnel were called because of the severity of Alvarez's injuries.

Alvarez was later transported to a Santa Rosa area hospital with life threatening head trauma.

Sheriff's Detectives responded to the hospital and obtained evidence that indicated Alvarez was possibly kicked or struck in the head with an object during the physical assault.

Sheriff's Detectives learned Alvarez was expected to survive his injuries but would require surgical treatment for facial injuries he sustained during the physical assault.

During the late afternoon hours of 06/27/13 Whipple surrendered himself to Deputies in Covelo.

Whipple was transported to the Mendocino County Jail and booked on the listed charge. Whipple was to be held in lieu of $30,000.00 bail which was subsequently posted and he was released from custody.