Redway Woman Missing Since Yesterday–Husband Frantic
UPDATE, May 28 @ 1:50 p.m.: Trevor Schermerhorn writes:
Athena Has contacted the sheriff department. She is safe and is with a friend. She needs some time, but she is ok. Thanks everybody for helping with this. We were all really scared.
###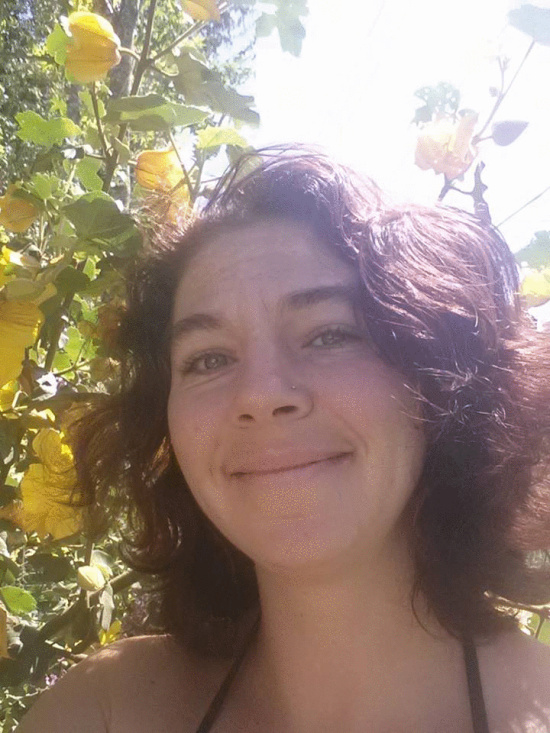 According to Trevor Schermerhorn, his wife Athena Schermerhorn was last seen by her family yesterday leaving Eureka at the Park and Ride around 12:30 P.M. She was walking south on northbound 101 wearing a white button up sweater and blue jeans. She is 33 years old, has dark hair, blue green eyes, she weighs 129 pounds and is 5′ 6″.
Schermerhorn says his wife was born and raised in Humboldt Co. and has property in the Larabee area though he doesn't believe she will head out there. Tomorrow is their 18th wedding anniversary. He says it is unlike her for her to take off for so long. "She has taken off for an hour before to cool down," he says but never has she been gone so long.
Schermerhorn says he and their children are extremely worried as his wife takes medication. "If she doesn't get [the] medication, this could cause problems," he says. His wife is not carrying her cell phone nor does she have money but he does believe she has her ID.
Schermerhorn asks, "Please if anyone sees her, notify Humboldt County Sheriff [445 7251] or call me at [707 599-0506]."

Photo taken March 2012