Wildflowers on the Dunes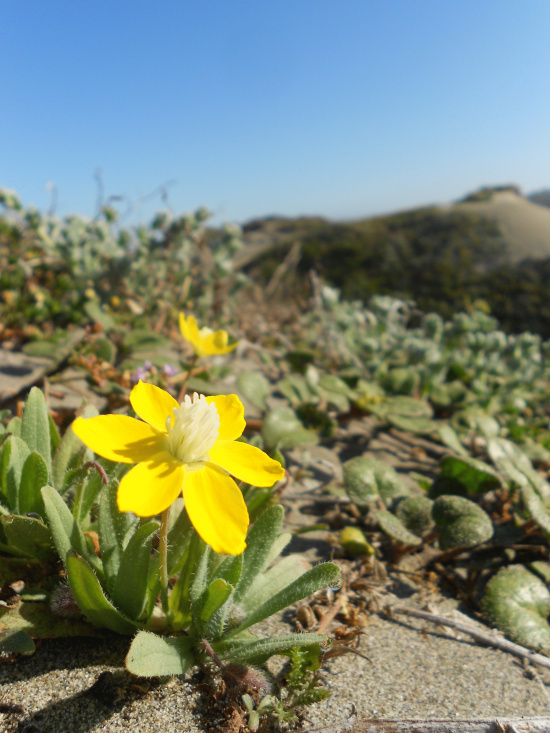 This photo by Talisa Rodriguez shows a creamcup, Platystemon Californicus.
In 2011, the Ma-le'l Dunes were reopened to the public after being closed for restoration since 1994. The Dunes is a unique park located on the upper end of Humboldt Bay's North Spit.
The park system calls it "The most pristine remaining dune system in the Pacific Northwest, this is the site of one of the most successful dune restoration projects on the west coast, accomplished through the ongoing removal of invasive, non-native vegetation."
Now is the time to visit this singular area. Wildflowers have started to bloom. There will be a number of different types blooming through the next months but right now says Dune fan, Talisa Rodriguez, "The Humboldt Bay Wallflower and the Beach Layia, our two endangered species, are nearing the end of their blooming season."
Tours are available through Friends of the Dunes.
More information available here. To get there, take Hwy 255. Towards the northern half take Young Rd. and follow the signs.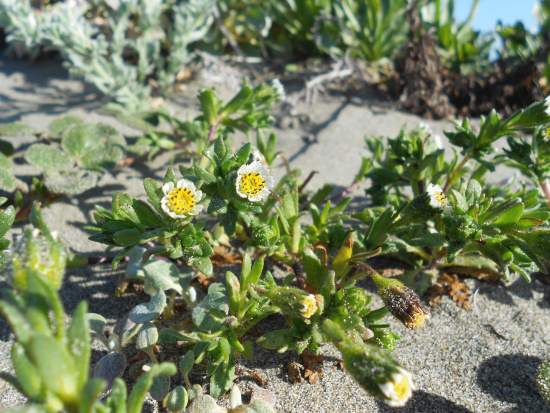 Layia, Layia carnosa. Photo by Talisa Rodriguez