The Chandelier Tree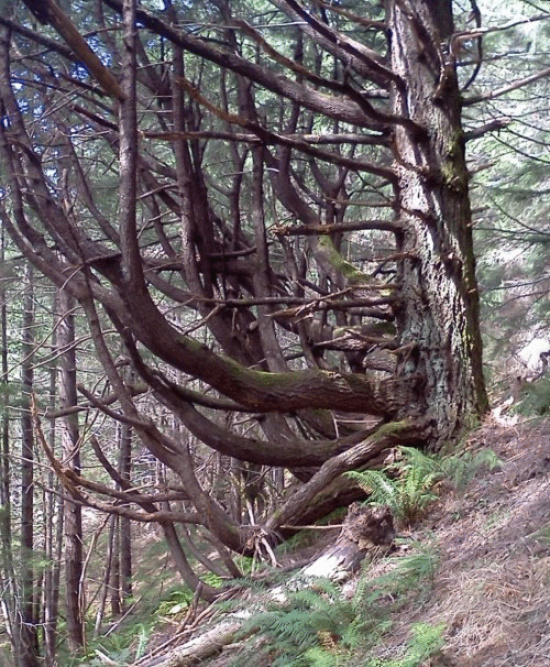 Reader, and frequent commenter, Bolithio, maintains a photo blog which showcases beautiful places he's seen in his day job as a forester. Almost every photo post contains a mini lesson on the forest.
The tree in this week's Featured Photo, found in the Middle Mad River area, occasioned this explanation,
…there are "open grown" Douglas-fir trees, which are trees that grow with little to no neighboring trees. They get full sun and develop full crowns that produce large limbs from the top to bottom. There is also a genetic variation among Douglas-fir that causes the lower limbs of some trees to grow excessively large limbs, often forming mini trees themselves. These are called chandeliers.
For an explanation on why our oaks forests are disappearing and being replaced with Douglas fir go to this post. 
Bolithio's Nooks and Crannies blog offers glimpses into the private backlands of Humboldt with succinct explanations of the phenomena found there.
If you would like to have a photo featured on  LoCO send a link or a photo to mskymkemp@gmail.com. Include the name of the photographer and a website if it exists. A short bio of the photographer, a description of when and where the photo was taken. (Remember, it needs to have been taken in Humboldt.)