A Teenager in Danger, A Community Rallying to Help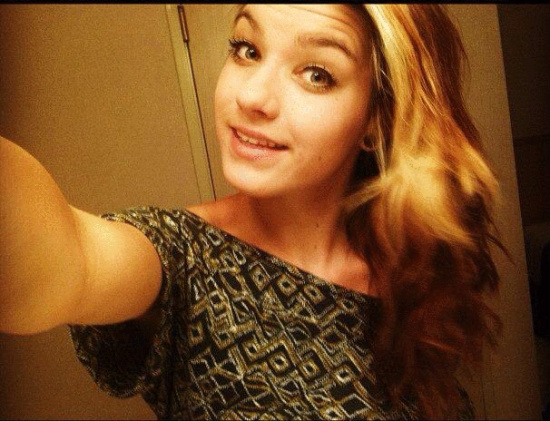 Photo of Olivia Marquez-Sykes from her Facebook page.
UPDATE 10:38 A.M. 4/11: Olivia Marquez-Sykes passed away this morning. Her mother, Julie Marquez posted to her Facebook page, "Our dear sweet Olivia followed her own path and crossed over at 4AM this morning. She fought long and hard, but she is at peace now and flying free."
Our hearts go out to the family.
———————————-
"I'm here in the room with her," typed Julie Marquez, the mother of a 16 year old girl fighting for her life at UC Davis. "[I] can't do much but pray and sit with her." She sent these words back home to Humboldt late last night. She's been away the North Coast for nearly a month now. On March 9th, her daughter, Olivia Marquez-Sykes, like so many teenagers, went away to a party and experimented with a drug known popularly as Molly (MDMA).
Marquez says that her "beautiful, vibrant" daughter hasn't been the same since. When Olivia came home from the party, she appeared "dazed." When questioned, she admitted to having experimented with the substance. The family monitored her thinking her condition would get better but, instead, it grew worse.
On the 13th, the family brought her in to the local hospital. The doctors were alarmed and the decision was made to fly the teenager to UC Davis. But, as she waited at the airport, she went into cardiac arrest. She was rushed back to a local hospital and revived before being helicoptered to Sacramento.
According to Marquez, Olivia is suffering from blood clots which had caused her to have three small strokes on the right side of her brain and "we are looking at the amputation of both her legs due to the blood clots stopping circulation in her legs." The young girl is also fighting pneumonia.
Sitting by her daughter's bed in the yellow light of the hospital room as the night grew late and cold, Marquez typed "She got a tracheostomy…today which should help with the lung clearing and we can see her beautiful face again… [S]he is getting a stomach port for feeding — these are all transitions into rehab — but she still is in a coma."
The Southern Humboldt community is rallying to raise money for the family. Stores show banners with Olivia's name and carry donation jars. The Community Credit Union has an account for donations (ask for number 16550) and the people in this small town are creating multiple events to help with the family's finances. The next fundraiser is this coming Sunday in Benbow. A large scale benefit has drawn dozens of musicians as well as face painters and others to create an event to be remembered. Brody Forester, one of the organizers, says, "I know Olivia is on all our minds everyday and in our hearts as well as her family." Then he adds that "This [event] will be a great atmosphere for everyone."
Meanwhile in a quiet hospital room, Julie Marquez waits. "We continue to pray for [Olivia] to come out of her coma and smile at us again," says Marquez. "She is a very loved soul."
LoCO wishes to thank Terri Klemetson of KMUD News for assisting in this story. Details on Sunday's event below the fold.

Brody Forester, the event organizer, explains how to get to Sunday's fundraiser
Take the first and only off ramp into Bembow and turn left at the stop sign. After about going under the freeway bridge overpass you will veer left around the corner and notice a large building on your left…. Parking will be next door as you keep driving straight ahead and just before the golf course. You should see the large parking lot on your left. As long as folks take a left from the off ramp and head towards the golf course– you can't miss it.
Musicians, etc.
Bud Rogers ( 1:00-1:20 )
Jenifer Breeze ( 1:30- 1:50 )
Danny Lovatto ( 2:00-2:20 )
Ray Bevatori ( 2:30-2:50 )
Anna Hamilton (3:00-3:20 )
Gene [Persall] and Maureen Smith ( 3:30-3:50 )
Berel Alexander ( 4:00-4:20 )
Twango M w/ Christopher Lange Brannan ( 4:30-4:50 )
Sol Nation w Jay Biancalana ( 5:00-5:20 )
Spring Canyon w Richard Barnick ( 5:30- 5:50 )
Three Legged Dog w Graeme Scott & Trent Sanders ( 6:00-6:20 )
Camo Cowboys ( 6:30-6:50 )
Brock and G Gratzel ( 7:00-7:20 )
Brian Swislow/ Hip Hop Lounge ( 7:30-7:50 )
Just One with guests such as Mika Sun and more… ( 8:00- 8:20 )
Stevie Culture ( 8:30- 8:50 )
Finally, an open forum for all music groups and musicians to jam and collaborate together into the evening hours ( 9:00 pm -11:00 )