Filming on the Avenue and in Leggett This Week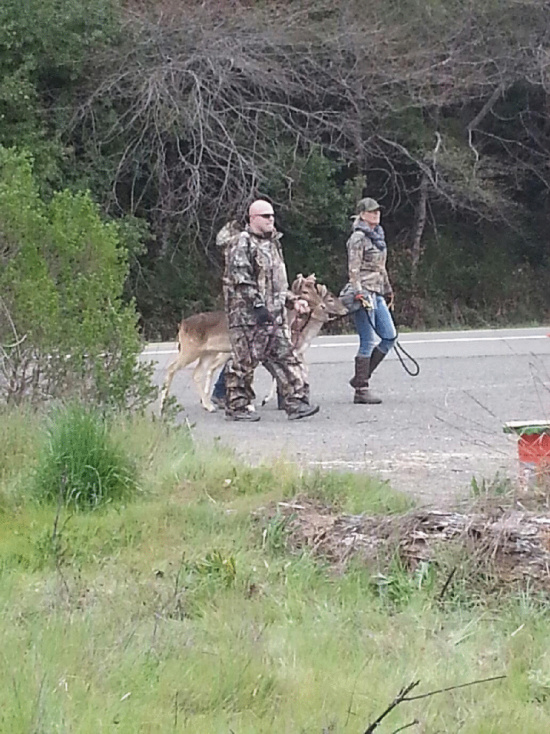 Locals were startled this last to see "a big crew of people" as well as Highway Patrol obviously shooting some film on the Avenue this weekend. However, the folk in Leggett were even more surprised when parts of the town were blocked off for deer to walk through the streets.
Taylor Lin Felton, a local student, managed to capture these photos though the whole thing is rather hush hush. Cassandra Hesseltine, Humboldt Co. Film Commissioner would only write, "Yes we have a big bank commercial that is filming in Humboldt… . Can't discuss anymore details at this time." She later confirmed that the activity in Leggett was related.