Snow in Mountain Passes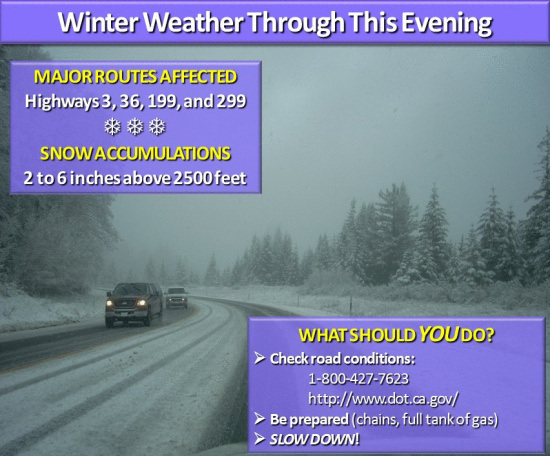 Photo from the US National Weather Service Eureka Facebook page.
Travelers should carry chains as winter weather settles over the North Coast mountain ranges. The National Weather Service is predicting two to six inches of snow above 2500 feet but snow is sticking right now at elevations down to 1500.
Hwys 3, 36,199 and 299 are affected as well as many other smaller roads. Snow is predicted to lessen over the course of the day, however.
In other weather news, according to the National Weather Service, a sustained heavy rain fell yesterday through today with many locations getting near record levels for March 5th. In fact, Crescent City received 2.02 inches which surpassed the previous 1987 record of 1.67 inches.