Local Volunteers Rescue a Man Injured in Serious Fall [Now with Photos!]
At 10:20 last night, Redway Volunteer Fire Dept. and Southern Humboldt Technical Rescue responded to the report of a fall. In spite of the darkness, the crew quickly located the accident victim on a small ledge near the Eel River a quarter of a mile north of Redway. The crew rapidly made access to and set up a staging area at Camp Ravencliff. The crew determined the man had fallen around 200 feet.
Rescue team members reached the 27 year old male victim who was "pretty seriously injured." They performed emergency medical treatment on the man.
"He was extremely lucky to still be alive," says Diana Totten Information Officer for the Southern Humboldt Technical Rescue. "We lucked out that he fell far enough that he was close to the river. We didn't have to use the ropes to get him. We walked the canoe across the river. We put the equipment in it on the way over." She added parenthetically, "The river is only knee deep this time of year. That is crazy."
The man was taken to an area hospital and is expected to survive.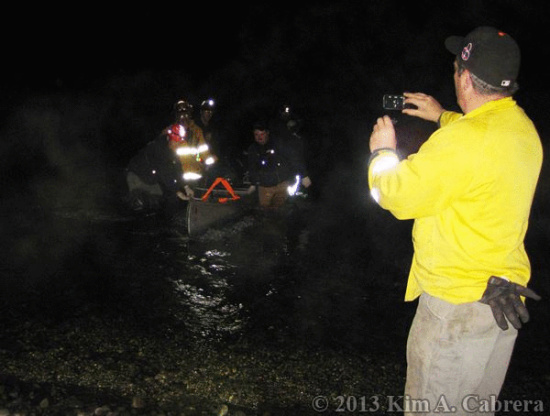 Using a canoe for transport.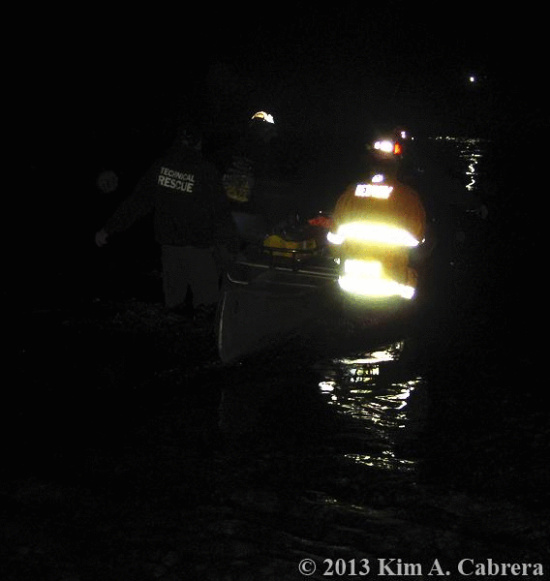 More using the canoe.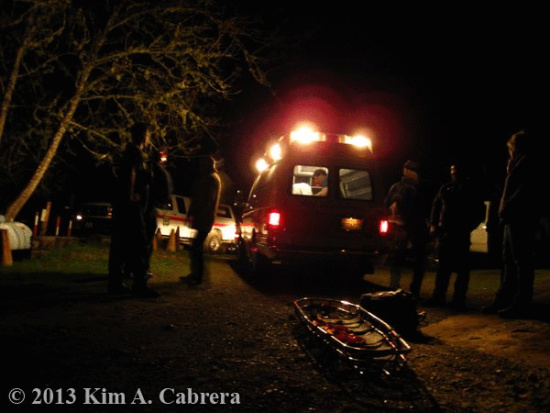 Ambulance with technicians working inside.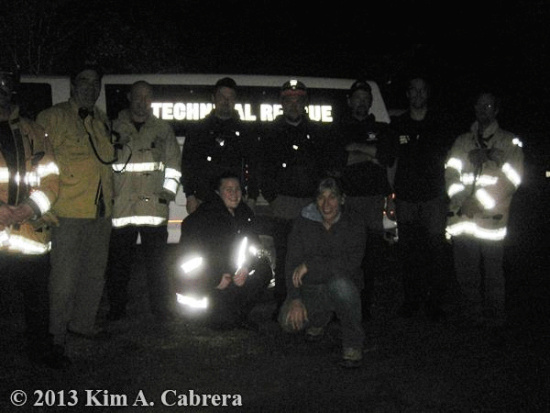 Our local folk who get up in the dead of night to rescue their neighbors. They are heroes.