Four [Army] Helicopters Heading South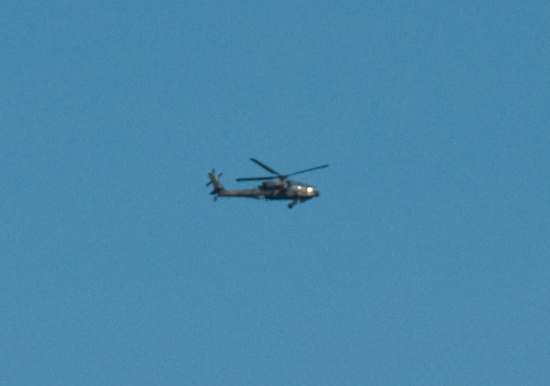 UPDATE 3:10 P.M.: Emily Jacobs of the County airport staff confirms that these were four Apache H64 Army "birds" They just stopped to get fuel.
———–
Four helicopters were seen earlier today near McKinleyville flying south along the coast. Then at 2:50 P.M. the copters were spotted flying south over the Eel River Valley.
The crop blownup photo above shows what looks to be a military helicopter. Below is the formation they were flying.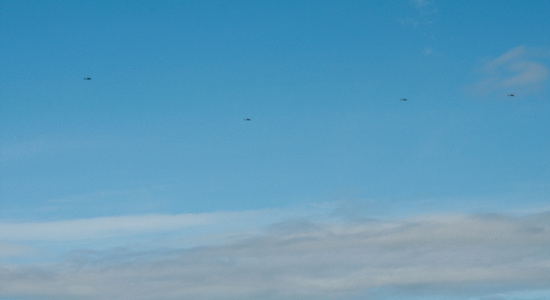 Earlier about 2 P.M another person spotted two helicopters. One was headed west to east. The second five minutes later came over the Garberville airport traveled towards the southwest from the northeast.