Local Law Enforcement Echos Statewide Blue Alert for Suspected Cop Killer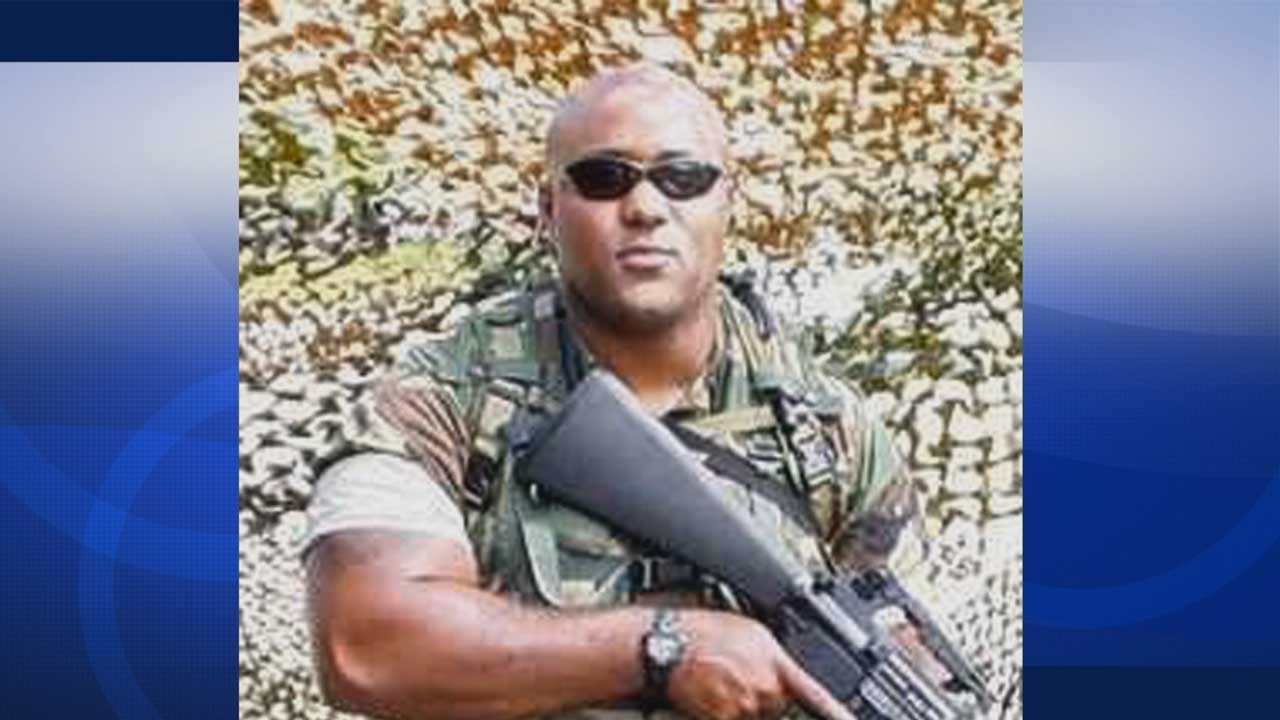 Christopher Jordan Dorner, age 33 (Photo from his writings here.)
The Fortuna Police Dept. has posted a statewide Blue Alert on their website and on their Facebook page. The Blue Alert is designed to initiate a widespread and quick response to a "violent attack on a law enforcement officer." The warning describes the suspect and his vehicle:
…Officer safety warning -the suspect is considered armed and extremely dangerous*** on February 7, 2013, at approximately 0122 hours, the suspect was involved in multiple shootings with multiple agencies in the Riverside CHP area, resulting in the death of a Riverside police officer. The suspect is http://lostcoastoutpost.comChristopher Jordan Dorner, a 33 year old, black, male, 6 feet tall, 270 pounds, with black hair, brown eyes, with an unknown clothing description. The suspect was last seen driving a gray, or possibly blue, Nissan Titan, with a CA license plate of 8D83987. Other vehicle information includes: a ski rack on top. If seen contact Riverside Police Department at (951) 787-7911….
The incidents involving Dorner have police on high alert especially in the southern half of the state. The alert was originally just for nine counties in the Riverside area but by 9 A.M. Nevada and all of California had been included in the warning.
Dorner wrote a long manifesto complaining that he was unjustly fired by the Los Angeles Police Dept. In his writings, he said, "I will bring unconventional and asymmetrical warfare to those in LAPD uniform whether on or off duty." Dorner also said that he would bring the warfare to the families of those he believes injured him.
On Sunday, Dorner is alleged to have shot the daughter of a former LAPD captain and her fiance. Dorner avoided capture.
Today, the concern escalated. At 1:30 this morning, two officers were fired on where they were reputedly standing guard for a person mentioned in Dorner's writing. One was wounded. In a second attack not far away that followed soon after, another officer was killed while his partner was wounded.
There has also been concerning collateral damage as officers anxious about the attack overreact. Two women delivering newspapers in a vehicle similar to Dorner's were shot by officers. Their vehicle was perforated by multiple rounds and both women were wounded. Not long after that a second vehicle, also apparently similar in appearance, was again shot. This time no one was injured. (See here for details.)
An interactive map here provides a better understanding of where the suspect shootings occurred as well as where the two women were injured.
As this article was being written, Big Bear schools were put in lockdown because the suspect is believed to be in that area. A vehicle matching that description was found ablaze near there.
It is unlikely that Dorner is on the North Coast, however, a statewide alert has been issued and Dorner's whereabouts are uncertain.
According to another news site, the US Marshal's official says that the search has "expanded from California to Nevada, Arizona and Mexico."