Smothered with Hugs, Kisses, Tears–Local Kid Found Safe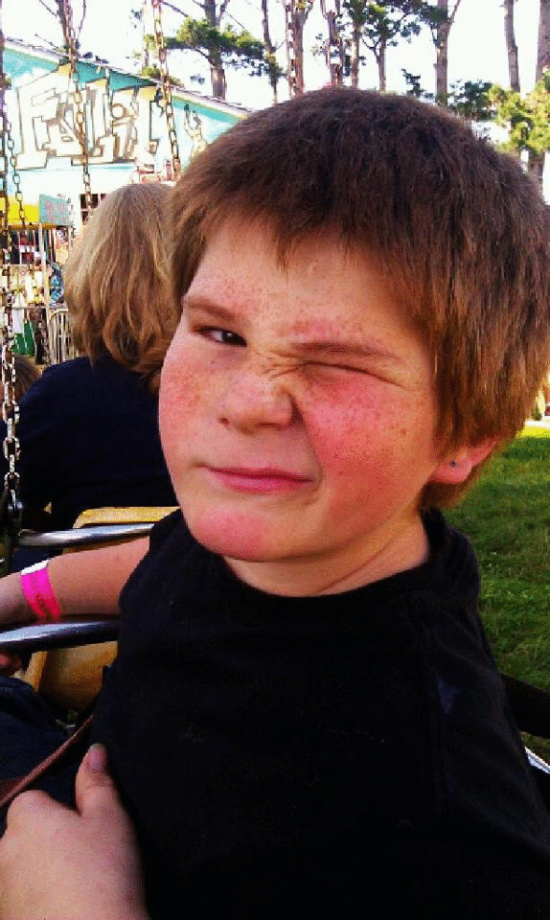 Elijah Martin
A missed bus and no minutes on a 12 year old's phone led to a night of frantic searching and worry by his family. Elijah Martin of Arcata normally takes the bus home to Arcata after school. But by 7 P.M. yesterday evening he hadn't shown up at his house and his family was trying desperately to locate him. Eventually, his aunt, Sarah Jones-Jurado, posted the following on LoCO's Facebook Page:
MISSING!!! ELIJAH MARTIN 12YO, approx.4'10", 135lbs. Brownish/auburn hair. Last seen at Eureka Community School, takes the bus home to Arcata near Westwood Murphy's Market. around 3-4pm IF SEEN CALL 911 AND REPORT TO THE AUTHORITIES!! THIS IS NOT A NORMAL OCCURRENCE FOR HIM AND FAMILY IS EXTREMELY WORRIED!!
Today, his uncle was "Facebooking" with some friends. The friends said that Elijah was at school. Jones-Jurado and her mother rushed there in time to discover the boy on the phone to his mother. Apparently, the school had learned of the situation and had Elijah call his mom.
The boy said that had missed the bus and with nonchalance that only a boy burgeoning on teenage years could muster stayed the night with a friend without getting in touch with anyone. His aunt said, "He ended up going home with a friend from school but that friend didn't have enough gas to drive [him] home so he ended up spending the night there. He didn't think it was that much of an emergency I guess, I just don't know what his reasoning was to tell you the truth."
Jones-Jurado said that when they found him at school they "smothered him with hugs, kisses, tears, and questions. He was overwhelmed and happy to see us. Just so glad he's safe and ok."