Snow in the Hills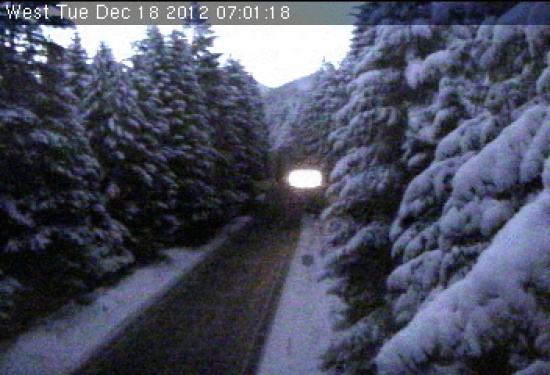 Caltrans Traffic Camera shot of Hwy 199 just south of the Oregon border.
Marty Messenger of Humboldt County Roads is reporting snow "on Alderpoint Rd. starting @ Upper Sawmill" on SoHumAwareness. He is also reporting "At 5:45am Shelter Cove Rd. clear, no ice (yet), 31 deg., could get icy at daylight, we will monitor. At 6:15am snowing @ Shop Rd. not sticking."
There is snow on Salmon Creek road at least to the 1500 level. There are reports of snow sticking in Ettersburg.

Major roads are also showing snow. Hwy 199 traffic cam shot
Hwy 199–see above photo.
Hwy 299–see photo below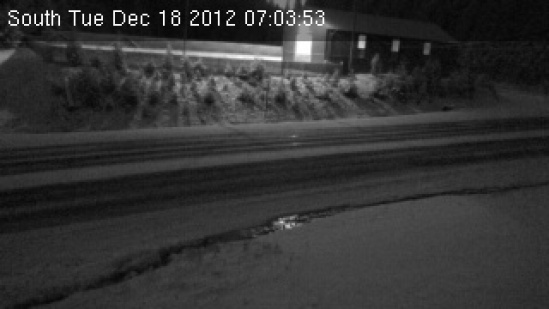 Wednesday through Monday, snow levels are predicted to drop to near 1000 feet. The National Weather Service is reporting a "potential" for

...SIGNIFICANT SNOWFALL ACROSS INTERIOR DEL NORTE AND HUMBOLDT COUNTIES WEDNESDAY INTO THURSDAY. SNOW STORM TOTALS COULD REACH WELL OVER A FOOT. UNSETTLED WEATHER WILL REMAIN INTO THE WEEKEND.