Man Arrested Three Times for Meth Sales Pleads Guilty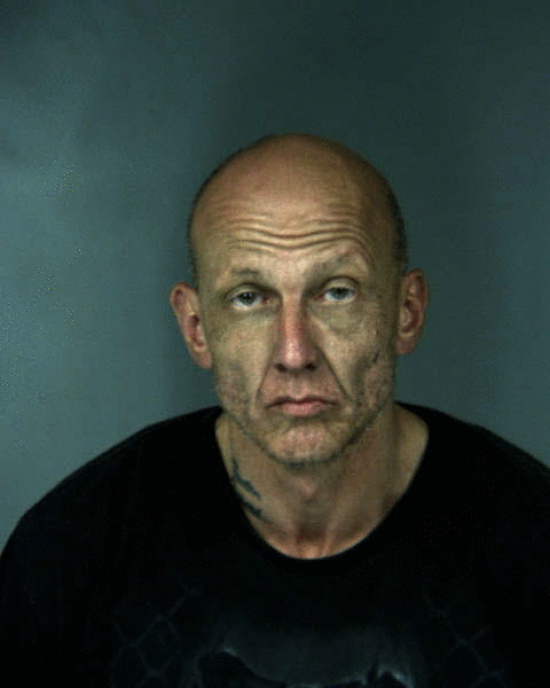 Brian Christopher Fleming
Previously: Major Meth Bust is Third in Half a Year for Eureka Man
A Eureka man's triple crown of three meth related arrests resulted in guilty pleas and a sentence of 10 years of and 8 months. See below.
Humboldt Co. Dist. Attorney's Office's Press Release:
Brian Christopher Fleming entered guilty pleas today in the Humboldt County Superior Court to Possession of Methamphetamine for Sale and Transportation of Methamphetamine. Mr. Fleming also admitted to two special allegations of being out on bail during commission of the crimes, as Well as admitting that he served a prior prison term. Mr. Fleming Was sentenced to a term of lO years and 8 months in custody.

Mr. Fleming was originally arrested for possession and sales of methamphetamine at a local Eureka hotel approximately a year ago. Mr. Fleming posted bail and While that Case was pending Mr. Fleming was arrested a second time in May of this year for possession and sales of methamphetamine. Mr. Fleming again posted bail. In June of this year Mr. Fleming was arrested at a local casino with approximately 135 grams of methamphetamine.

"Mr. Fleming's ongoing sales of methamphetamines, even While out on bail, make him a continued danger to the community. Countless individuals are lost to addiction every year nationwide and it's important for those supplying dangerous chemicals to be held accountable. Thank you to EPD for their thorough investigation and efforts to make our community a safer place." Elan Firpo, Deputy District Attorney, handling attorney.