Gas Prices Climb Higher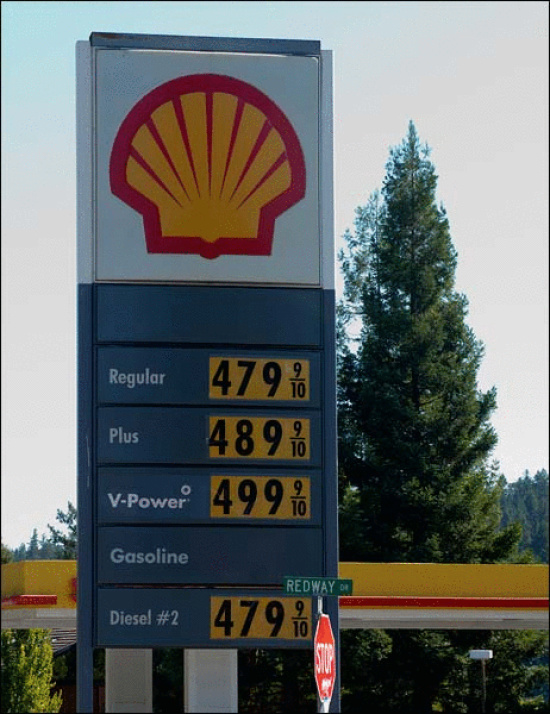 Gas Prices Today in Redway
Gas prices shot up again today. The price in Redway for regular is now $4.79 per gallon which is over $1 per gallon higher than the national average and 47 cents higher than the average in California. According to the Washington Post, prices are expected to go even higher. According to the Post, "The highest average price ever for regular gasoline in the state was $4.61 in 2008."
Prices have soared since a fire at the Richmond Chevron refinery and pipeline problems that bring crude oil from Southern California. Inventories of gasoline have dropped to the lowest in a decade.
In spite of how high prices are in Northern California, some gas station prices of Los Angeles have soared above $5 per gallon.
Local residents are outraged. "We bought gas in Willits at Safeway 3 days ago at about 4 pm. It cost 3.86 a gallon," says a local resident who preferred to remain anonymous.
"This is the way the corporations are going to get Obama unelected," says local resident Robin Fleckles.
——————————————————————————–
Photo by wonderful local photographer Kim Sallaway. Go here to see more of his work.