Mother Arrested at Marijuana Grow, Father Released at the Scene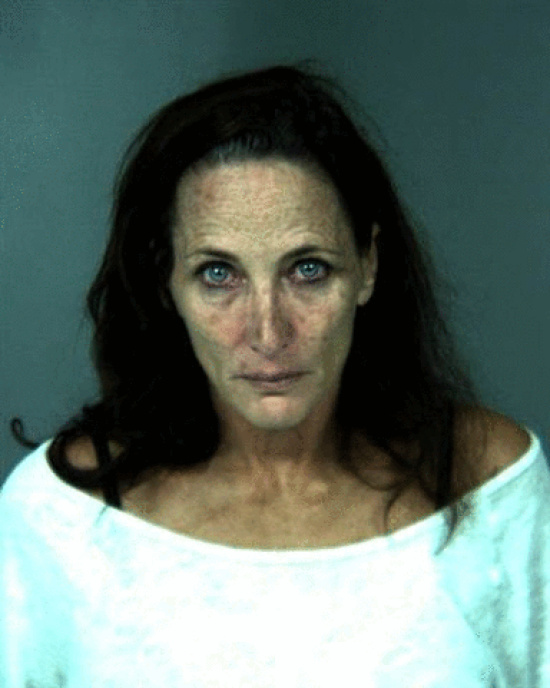 Juliet Lorist, 50 years old
Humboldt Co. Sheriff Press Release:
During June 2012 the Humboldt County Sheriffs office was notified of a travel trailer located on property in Petrolia that contained growing marijuana. Deputies responded to the area where the trailer was located and seized 229 growing marijuana plants from inside the trailer.

On 09-17-2012, approximately 1200 hours, deputies conducting follow up on the above case drove to a residence on Tompkins Hill Road, Eureka the address where the trailer was registered to. When deputies drove up to the residence they saw a growing marijuana plant in the front yard and smelled the strong odor of marijuana. The deputies sought and obtained a search warrant for the residence. The search warrant was served on the residence at approximately 3:00 p.m. The warrant was issued by Humboldt County Superior Court. When deputies entered the residence they located and detained three teenagers, two males and one female. There were no adults in the home at the time. Two of the teenagers were the children of the homeowner.

When the residence was searched deputies located dried marijuana throughout the home. Approximately six large garbage bags of dried marijuana were seized from the residence. Deputies also located illegal weapons and stolen property in the female juveniles' bedroom. While deputies were searching the residence the parents and owners of the home arrived. Deputies arrested Juliet Lorist, 50 years old for cultivation and possession for sale of marijuana, contributing to a delinquency of a minor, and child endangerment. She was transported to the Humboldt County Correctional Facility where she was booked. Her bail was set at $75,000.00. Jean-Paul Lorist, 49 years old, her husband was issued a notice to appear in court on the same charges as Juliet, and was released at the scene to take care of the minors.

Deputies also located information indicating the Lorist's owned property on Bear Creek Road, Dinsmore. The deputies obtained a Humboldt County Superior Court Search Warrant for that property which they served at approximately midnight. At the property deputies located 256 growing marijuana plants, many in excess of eight feet tall. They also located a marijuana drying shed and large trimming room. No persons were located at the site.

Anyone with information for the Sheriffs Office regarding this case or related criminal activity is encouraged to call the Sheriffs Office at 707-445-7251 or the Sheriffs Office Crime Tip line at 707-268-2539.