Crescent City Masonic Building Burns–Photos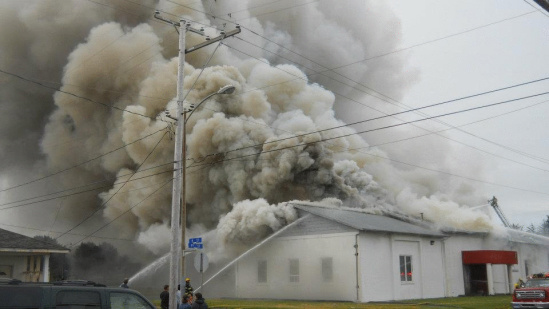 UPDATE: The Triplicate is reporting that an arrest has been made in the case.
The Masonic building in Crescent City caught fire this evening. The building, on 9th & B St., was engulfed in smoke and flames. The Daily Triplicate reports that though dozens of firefighters fought the blaze, no one was injured.
Rory French, former Humboldt resident now living in Crescent City, and the photographer for these photos, said that "No matter were you were in Crescent City, you could see the smoke and smell it." He and his wife, Haley, were at the scene. There, he captured some vivid photos seen below. "The people we saw there," French said, "were pretty shook up about the fire." He worried that the cause might be arson. "I heard from a couple of the fellows that were there. They said that there had been three set fires in the last 24 hrs… ."
French and his wife watched until the roof fell in. "We left," he said, because "it was too hot and the smell was awful."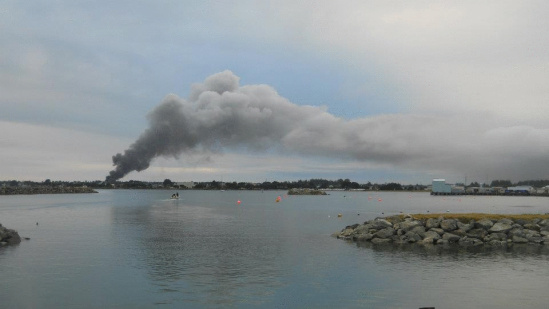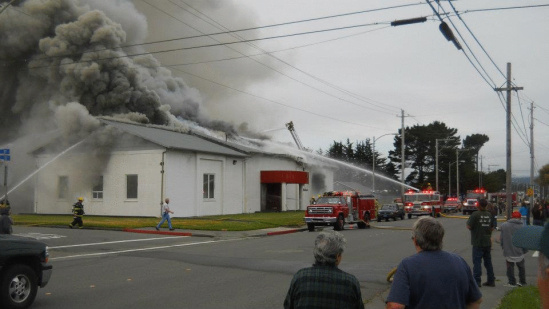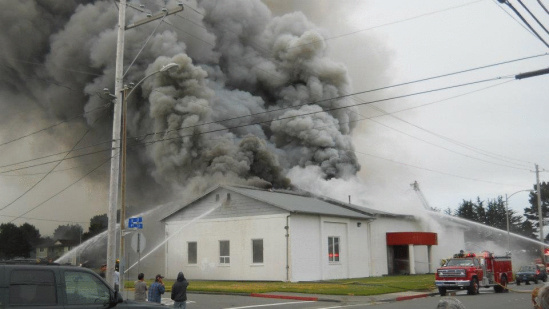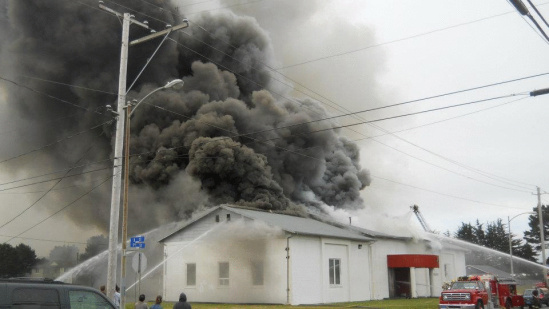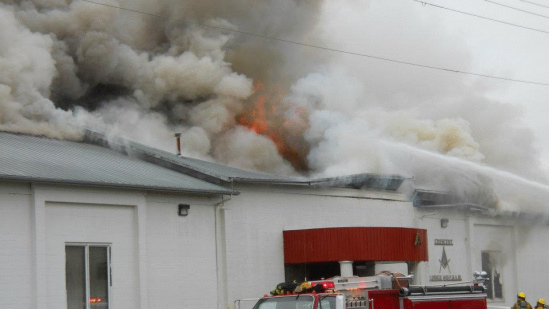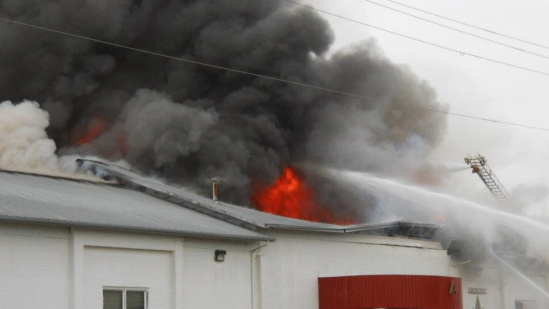 The Masonic buildings in Crescent City have had somewhat exciting lives. In 1925, a waterspout damaged the then Masonic Hall. It was fixed but, of course, in 1964, the Tsunami destroyed that building. Now, the current building seems likely destroyed by fire.
Click here to see a video of firefighting efforts.