Back by Popular Demand: Mary Jane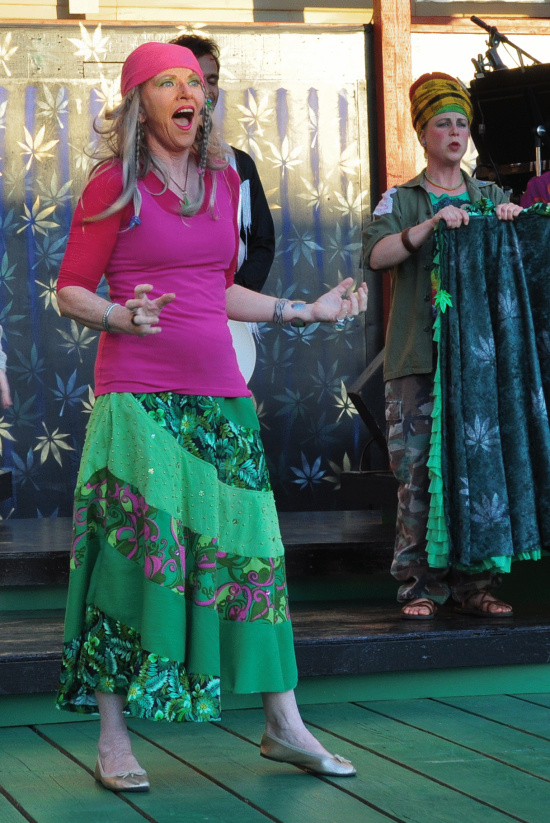 Mary Jane the Musical wowed standing room only crowds last year at the Dell Arte production.  It's back again this year with four new songs and a twist.  Whether the viewers were pro cannabis or con, and whatever their musical tastes, the production had themes and numbers to touch their hearts and keep them singing long after the show was over.  The bluesy number "Why is Whiskey Legal and Pot is Not" is followed soon after by the dark heavy metal production "The Industry." A poignant "My Son" takes on the issues of children raised in the marijuana culture and leaves many in the audience reaching for tissues.
My family saw this twice last year and plan to go again this year. The cast was stellar, the music catchy, and the theme oh so relevant.  If you haven't seen it yet, go.  If you have, join me in making it what I hope will be a yearly tradition.
"Mary Jane" plays three weekends at the Rooney Amphitheatre, 131 H Street, located
in the idyllic and historic town of Blue Lake, in Northern California. Tickets are available
by phone or online via its Web site, www.dellarte.com/show.aspx.
SHOW DATES: June 21 – July 8, 2012.
Tickets: $18/$15/$12
DAI Box Office: (707) 668-5663 x20
Tickets Online: dellarte.com/show.aspx A $2 service charge per order is added to credit card sales.