Photos of Venus Crossing the Sun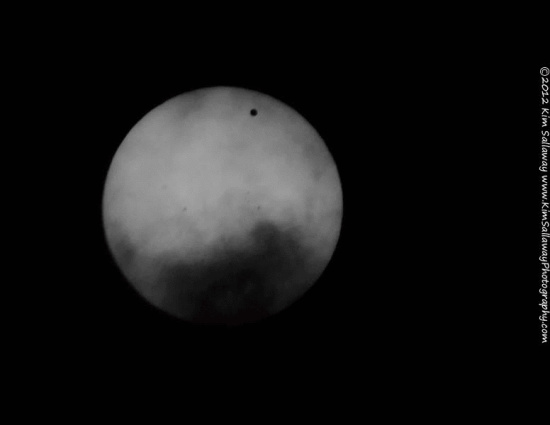 Local photographer Kim Sallaway captured Venus' rare transit across our sun today. The small beauty mark in the upper right of the top photo and center right of the bottom photo is Venus.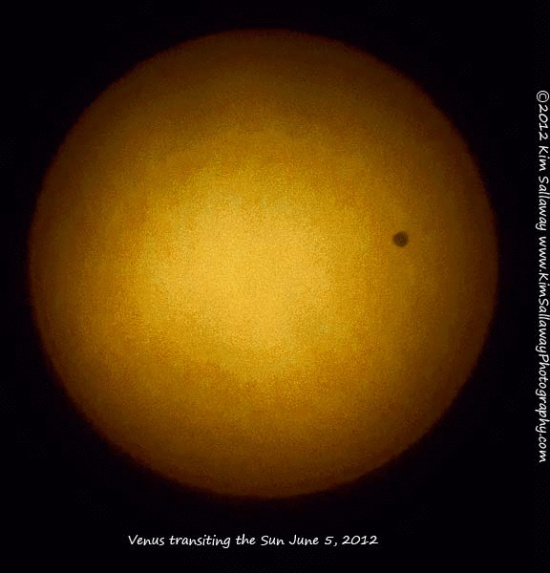 Note: Sallaway's photography is currently being featured on the Doobie Brothers' website.