New Southern Humboldt Business Rolls into Town…and Country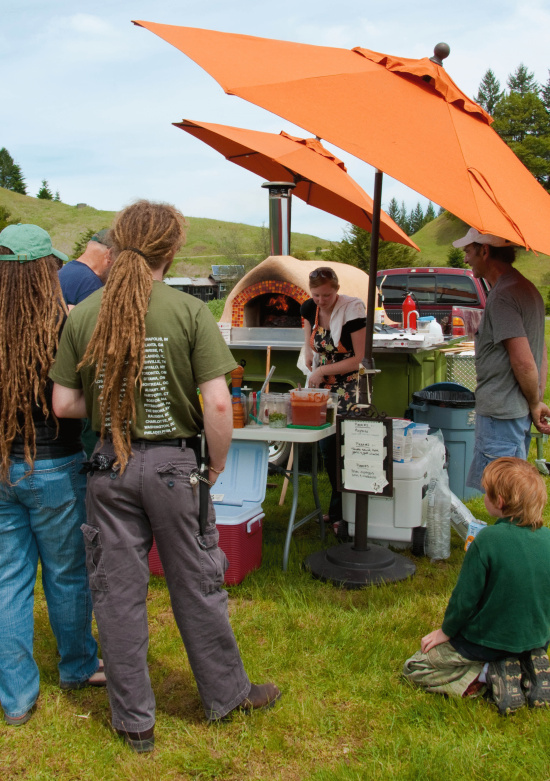 Food trucks have become an exciting new way of eating in urban areas. Maps of where food trucks are scheduled to be have become hot new pages on the internet. But, for obvious reasons, rural areas have yet to see much of this trend….Until now. Southern Humboldt has a sizzling hot, mobile, wood fired oven willing to drive out into the hills or from town to town. Erin Keller, who grew up here, has started this gourmet baking business on wheels, The Pig and the Hen.
She will do private parties, festivals, fundraisers, farmer's markets (she and her partner are scheduled to be at Garberville's market this next Friday) and make appearances at various other places around the area as her business takes off.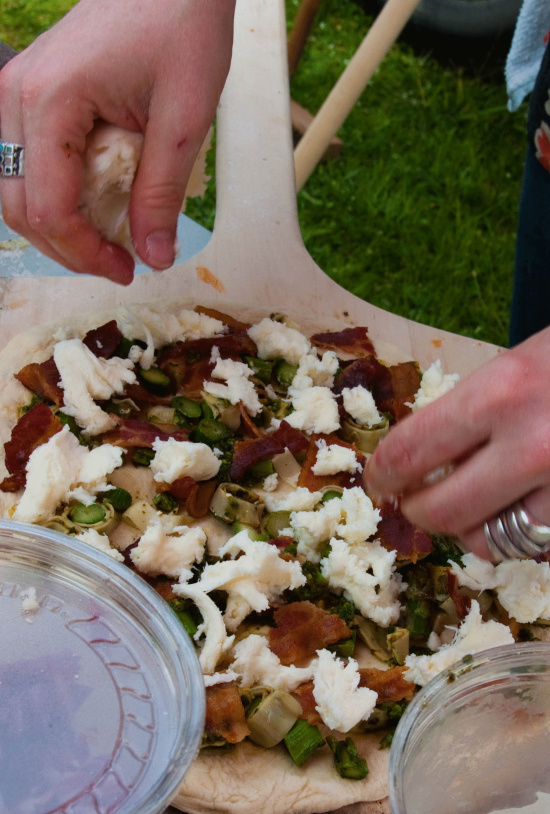 Above, Erin hand throws pizza dough and then offers three delectable gourmet choices. Dotting the one above is asparagus, mozzarella, and pesto. Crumbled amongst the topping are generous bits of bacon.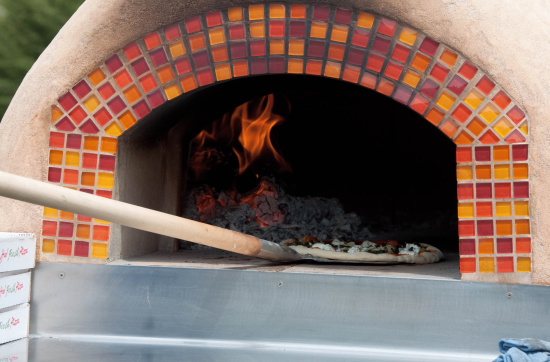 The pizza is baked in a hot wood fired oven.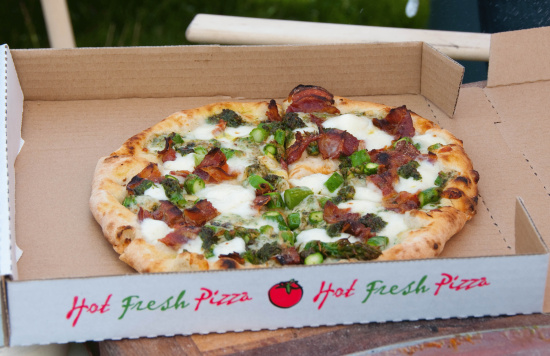 And the golden and crispy pizza is popped in a box to be eaten on the spot or at the location of your choice.
Erin offers a variety of other baked goods also as well as "quiche, moans, roasted game hen, pulled pork sandwiches, and more."
She was in our neighborhood today and our family wolfed down our pizza and wished we had gotten a second.