Hemp Suspected in Home Invasion Robbery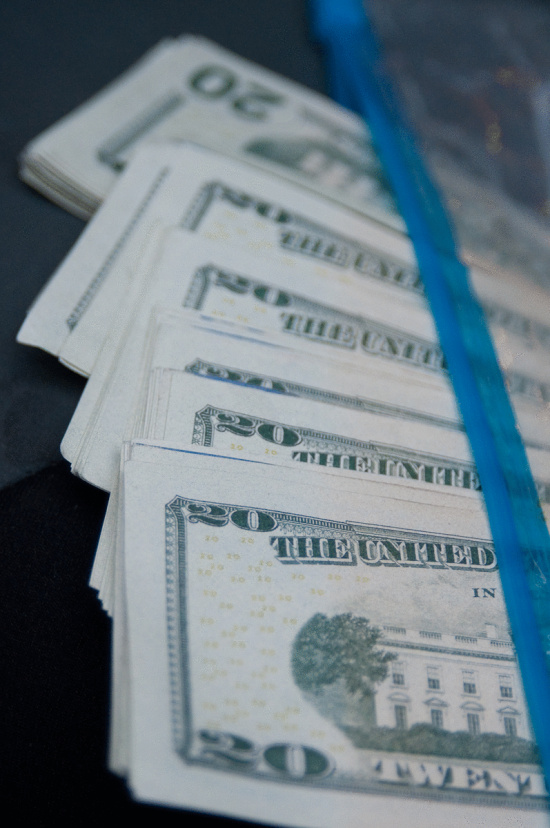 UPDATE 7:55 P.M.:Southern Humboldt Sheriff Sgt. Ken Swithenbank was there as the Dodge Challenger was searched. In the vehicle, he said, "I recovered paper–newspaper cut into the size of dollar bills." He added that the vehicle stopped in Laytonville also had similar items.
———————————-
Are growers fighting back? Several recent home invasion make it seem that growers are increasing targets of crime. But also growers are increasingly reporting crimes to police. Today, about 2:30 P.M. an officer from the Fortuna Police Department responded to the 3300 block of Tami Court for the report of a home invasion robbery that had just occurred. Upon arrival at the residence, the officer learned that the suspect, later discovered to be Joshua Lee Hemp (yes, Hemp) came to the home to purchase marijuana. When the resident checked the money that the suspect had given him, it was determined that the money was counterfeit. When the resident attempted to confront the suspect about the counterfeit money, the suspect pulled out a handgun and pointed it at the resident and left with the marijuana.
A BOLO was issued for the suspect vehicle which was a newer model Black Dodge Challenger with Texas plates. It was later located in Garberville by the Humboldt County Sheriff's Office. Items were located in the vehicle that was determined to be related to the robbery. The items were seized as evidence and the occupants are released pending further investigation.
Officers also received information from witnesses that a Black Honda was involved with the robbery and was seen traveling southbound on Highway 101 with the Dodge Challenger. The vehicle was later located south of Garberville and the driver of the vehicle, Joshua Lee Hemp was detained.
A search of the vehicle turned up the marijuana taken from the residence. Hemp was later positively identified by the victim of the robbery as the one who committed the theft. Hemp was arrested and transported to the Humboldt County Jail, where he was booked on P.C. 211. The investigation is still ongoing at this time.
Will the increasing trust between growers and law enforcement lead to safer neighborhoods and watersheds? If this trend continues, where law enforcement continues to go after the violent criminal, growers will be more comfortable reporting and our communities will be safer.
——————————
Photo of fake money from another counterfeit story I'm currently working on that involved a grower that did not report the theft.