Lost Coast Ganja Cup Results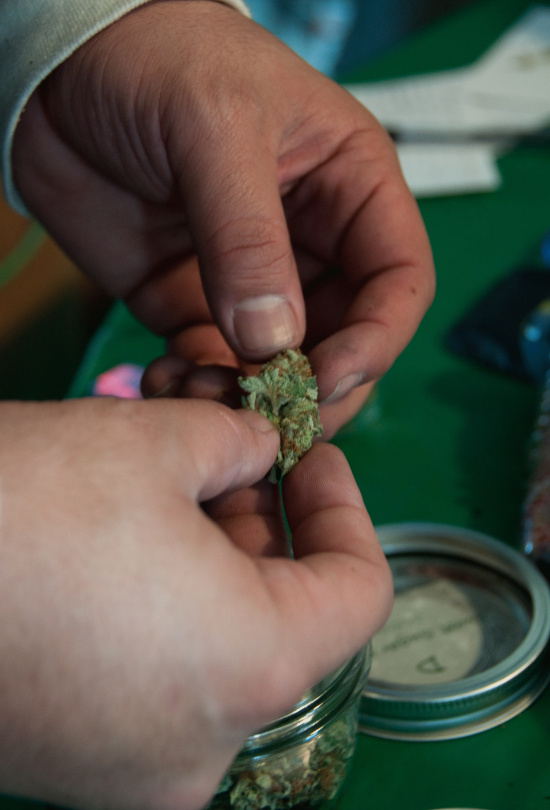 Humboldt's own cannabis cup was held yesterday in Fortuna. In a change of course, this year's Lost Coast Ganja Cup (LCGC)was held in January rather than December. Ten judges tested indoor and outdoor entries for appearance, cure, smell, taste and effect. And, the 50 people gathered there were able to vote on People's Choice awards. The results were announced at 4:20 P.M. of course.
The Lost Coast Ganja Cup is unusual among cups in that half of its judges are women, very attractive women. Most cannabis activities are heavy on male participants, light on female. The women at those events are often dressed in skimpy costumes and serve as frosting to tantalize male growers into buying products. At the LCGC, the women were there because of their knowledge.
One of the hosts of the cup is also a woman known as Humboldt Chick. She began her growing career even before her husband and last year placed in the competition. This year she decided to focus on hosting. All of the top finishers of this years competition were male, though.
Results below the fold:
Outdoor Cup
1st Bubba Ganoosh
2nd Green Crack
3rd Bubba Kush
Note: The first and third place winner were the same grower.
Indoor Cup
1st- Green Crack
2nd- Bubba Ganoosh
3rd-3D Purp
Note: the first and third place winner were the same grower (though a different grower than the outdoor winner)
Best of Cup
1st-Green Crack (indoor)
2nd- 3D Purp (indoor)
3rd-Bubba Ganoosh
People's Choice
1st-Platinum O.G.
2nd-3D O.G.
3rd-Platinum O.G.
The O.G. Kush swept the People's Choice with two different growers' versions of Platinum taking 1st and third.