Arizona Governor Lets Marijuana Lawsuit Drop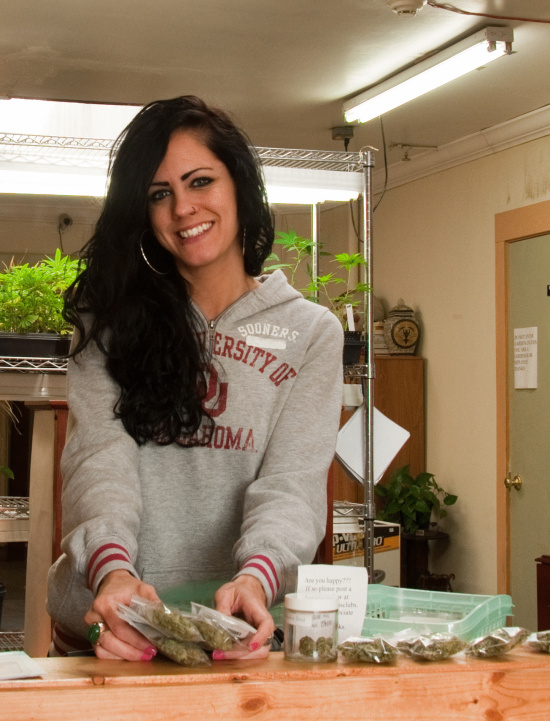 Budtender at Local Dispensary
Arizona Governor, Jan Brewer, dropped her lawsuit that kept new medical marijuana dispensaries from opening. Saying that she is still concerned that "state employees at the Department of Health Services, charged with administering and licensing marijuana dispensaries, face federal prosecution" because of the federal governments recent hardline stance on state and county governments attempting to regulate medical marijuana.
In a letter outlining her position, she particularly noted the
…letters from the U.S. Department of Justice threatening potential legal ramifications for any individual participating in a medical marijuana program, even in states where it had been legally approved. Specifically, the Arizona letter – dated May 2, 2011 – warned that 'growing, distributing and possessing marijuana in any capacity, other than as part of a federally authorized research program, is a violation of federal law regardless of state laws that purport to permit such activities.'"
Note the federal government's threatened litigation towards Mendocino's ziptie program.
Could Brewer's concerns about state employees who handle dispensary applications be justified?