Abalone Die-offs in Sonoma County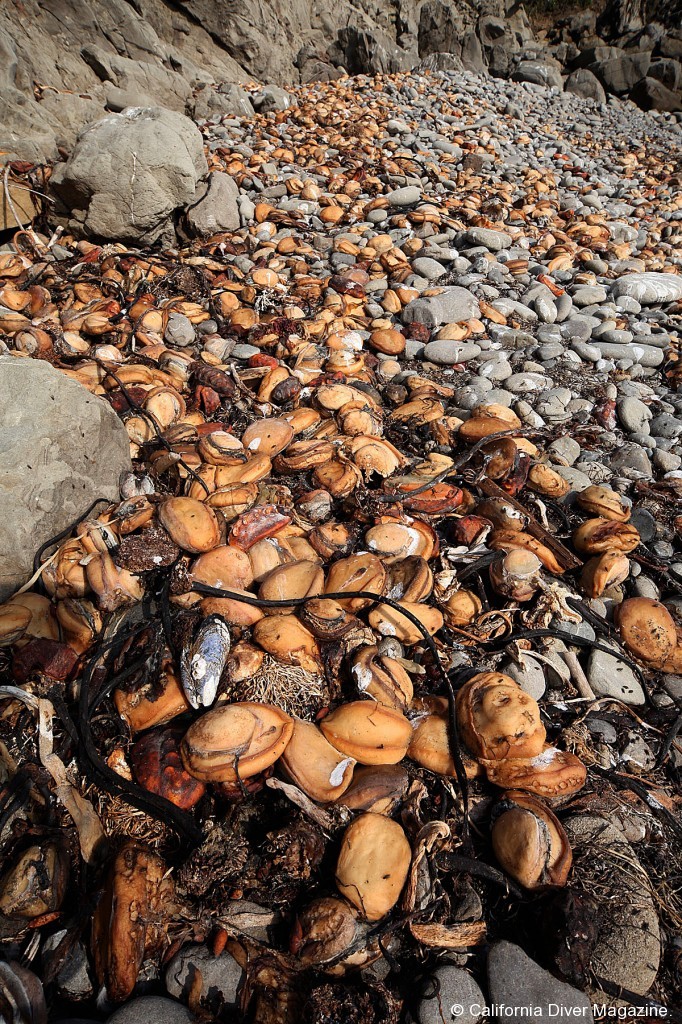 Thousands of abalone lay dead and without their shells on Sonoma coast beaches.  Since the end of August, a red tide (this occurs when phytoplankton "bloom" in large numbers) slaughtered these culinary delicacies and others in the mollusk family. The die-off is so horrendous that State wildlife officials are considering a ban on abalone collection.
California Diver has an excellent photo and written piece on what is happening. Go here to read. SF Gate has a piece today also. Local blogger, Tom Seborn, wrote about this earlier.
____________________
The photo is from the Calif. Diver piece and they have more upsetting photos.