Worked into a Sweat by Lukas Nelson Concert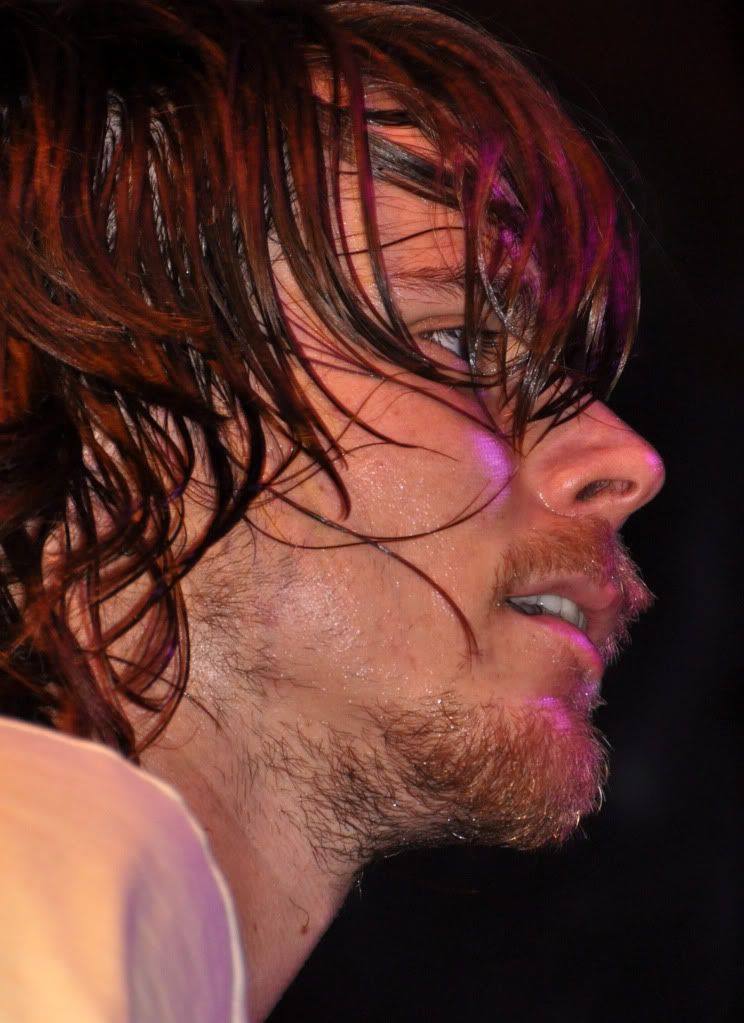 Lukas Nelson is coming to the Mateel tonight.  If you haven't seen him, go!  I have rarely seen an entertainer throw so much passion into every note.  Here's an excerpt from a piece I wrote about this last December's Emerald Cup where Lukas was a featured entertainer.
The highlight of the evening was Lucas Nelson as far as many of the guests were concerned. This 21 year old musician rocked the house. His fabulous athletic performance had the crowd mesmerized. Passionate guitar licks grabbed listeners and pulled them out of their every day experience into a world of thrumming stringed and percussion instruments. There was barely enough room to walk let alone dance but dance some people did!
Sweat streamed down Nelson's face as he sang his heart out to an enthralled crowd. The venue was intimate–less than 300 people were packed into the tiny room but this young singer acted as if he were playing the Astrodome in hopes of winning a Grammy. His passion never let up. And the crowd responded. They refused to let him leave the stage even though the cannabis awards were an hour overdue to be announced. At one point Nelson leapt into the air dozens of times, striking the guitar strings as if to force the notes to obey his will and they did. Then, in a move reminiscent of Jimi Hendrix, Nelson landed on his knees and began picking the strings with his teeth. In spite of this inspired performance, it was with ballads that Nelson's voice really bound his listeners. The silver timbre of his voice, almost wry and self depreciating, carried echoes of his famous father, Willie Nelson. But those echoes didn't overwhelm his own considerable musical talent.
From the Mateel Press Release comes all the info you need to get out and party tonight! (You can also see a video of Lukas playing the Letterman show if you go here.)
What: Lukas Nelson Record Release Party!
When: Tuesday, March 22nd, 2011 / Doors open 7pm / Music at 8pm
Where: Mateel Community Center
Tickets: $20 at the door / $18 for MCC members

On Tuesday, March 22nd, the Mateel Community Center in Redway presents a record release party with Lukas Nelson & Promise Of The Real.

Already a local favorite and fast becoming an international star, Lukas Nelson is currently touring in support of his new album, Promise Of The Real, and is gearing up for a big summer tour as part of Willie Nelson's Country Throwdown.  Opening the show will be The Reflectacles who play original, alternative Americana.

Doors open at 7pm with music beginning at 8:00.  Admission is at the door only and is priced at $18 for MCC members and $20 general.  Beer and wine will be available and the kitchen for this event will benefit Kiwanis Of The Redwoods.