Trace Radiation Reaches Here from Japan and Other Links about the Crisis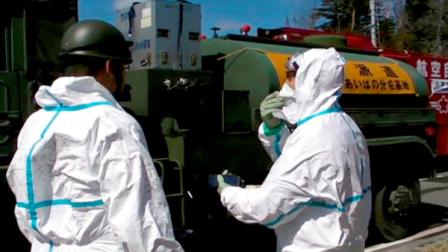 Workers at Fukushima power plant
California radiation risk low at this time reports the LA TIMES. The trace radiation is very low.  See the excellent graphic showing how much radiation we receive from everyday activities and how that compares to radiation from Chernobyl, etc . I highly recommend this one. However, the California Dept of Public health has opened a radiation hot line.
And, of course,  Japan may be facing worse issues.  After a day in which news remained relatively stable, Breaking news is reporting that the number 3 reactor at Fukushima is struggling again.  The workers may have to release more radioactive gas. Here is more.
Here is a map of Japan's radiation levels in each area.  The ones in pink are what is called "under survey"  which means they are censored. Radiation has been detected in milk and spinach near the stricken plant.
Some interesting other news includes that the Japanese have "quietly" begun an investigation into TEPCO (the company that owns the Fukyshima nuclear plant) for "charges of professional negligence resulting in death or injury." (Here)
And because I find the tsunami endlessly amazing here is a link to  footage a Japanese Coast Guard ship shot as it crossed the tsunami.  The wall of water is impressive. (Here)
In other news:  Pictures of new 100 mile oil slick near Louisiana.
______________________________