Over 800 fires in California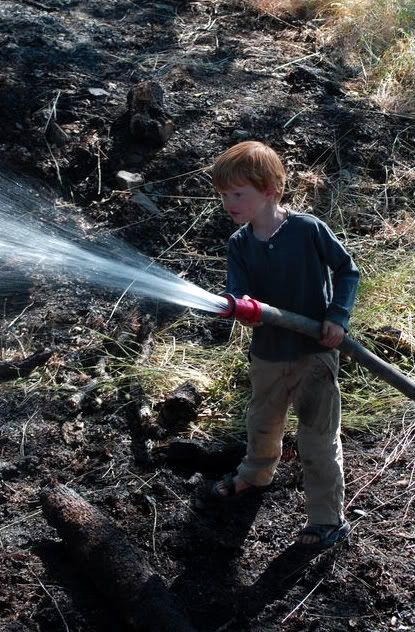 They take 'em young these days
Some fires continue to go unfought as multiple blazes eat into resources.



According to Shasta CDF volunteers, there hasn't been a fire storm like this since at least 1977. Some sources are calling this a historic storm with more fires resulting from lightning in short period than ever before. Here is a summary and more links.
Humboldt-Del Norte Unit: 51 fires for more than 900 acres, with 4 new fires today. The Paradise Fire is Northeast of Shelter Cove and is 600 acres and 5% contained, The Redcrest Fire is 30 acres, the High Fire is in Humboldt Redwood State Park with unknown acreage or containment, the Carson Fire is 40 acres and 50% contained, the Hansen Fire is 2 acres with unknown containment, the Williams Fire is 25 acres and 50% contained, In the BLM Headwaters Forest there are three additional small fires buring.
Mendicino Unit: Approx. 131 fires have been reported, buring more than 8,900 acres. Incident Command Team #4 has been assigned to this complex. The Orr Fire is 200 acres and has evacuations of the Orr Springs Resort and 50 homes in the area, the Navarro Fire is 1,400 acres and 5% contained, the Cherry fire is 50 acres and 50% contained, the Foster Fire is 50 acres and 50% contained, the Table Mtn. Fire is 1,000 acres and 5% contained, the Mallo Pass Fire is 800 acres, and the Juan Creek fires (2) are at 100 acres each. There are 8 additional fires at 30 acres each. The Mendocino Fire Information Number is (707) 972-3846.
Link to iReports-videos of the fires throughout California
Mendocino fires office of Emergency services (thanks Eric)