I Saw Usal–Another Culture Passes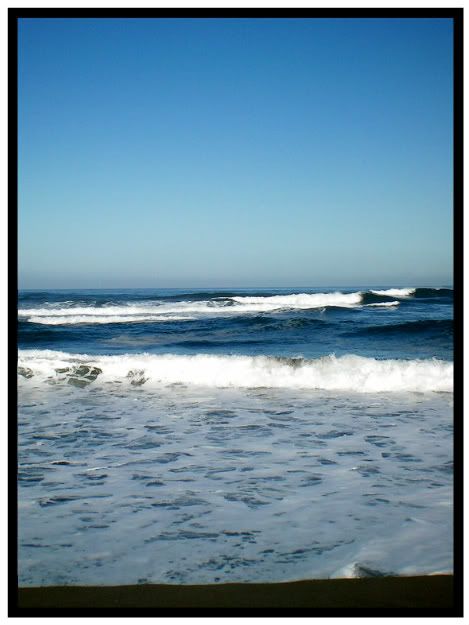 Black Sands, Shelter Cove, Needle Rock, Bear Harbor, Wages Creek—the names of my childhood camping spots are as varied and as evocative as the memories that go with them— and best of all, most frequented of all, was Usal.
As a kid, I thought its name had to do with the lumber company that owned it and I envisioned the title emblazoned on trucks and spelled U-Saw—a sort of log-it-yourself business. Now I know that this was an Indian word (probably no living larynx vibrates with the exact sounds of that language and no living soul remembers the nuances of its meaning).
Logged hillsides lined each side of the old road into the area. The logging was fresh and raw then but there were still some thin trees standing. Ragged ferns and bushes survived in scattered clumps around the bases of trees and beside the several shallow streams we forded to get to the ocean.
After we set up camp, my brother and I explored primeval redwood forests almost untouched except for a faint road struggling through them. This was the trail the Mendocino settlers trudged up so they could record their land deeds and buy supplies in Eureka.
A hundred years ago an old town lived here. Now, it was dead and had been dead for decades but its bones were remarkably well preserved. There were several tall buildings of long thick redwood planks bleached white with age that stood on either side of the old road.
The buildings had false fronts and echoed the structures in western movies we watched in black and white at home. But the ones in the flickering box stood on desert sands amidst tumble weeds but these were in a wet redwood wonderland.
The only building I can really remember was the stagecoach hotel. It was clean, not just clean of stuff but literally swept clean. The inside was large and echoing and oddly sunlit for such dark surroundings.
Dad enthralled my brother and I with descriptions of Black Bart and his outlaw attacks on the stagecoaches around here, of settlers who had struggled to hand hew the wooden planks and build this town.
I don't know that he ever told us in so many words but some how he managed to convey that these buildings were old and holy relics of a time long gone. They were meant to be worshiped in—to remember the old ways. Sometimes we came here as a family and sometimes my brother and I came alone but we came quietly—looked, touched and left no sign we had been there.
This last time though, nothing remained. Not a single board, not even a charred black circle where the structures had stood. The buildings had turned to ghosts and disappeared like fog in the sunlight of a new day.
Thick air pushed like cotton balls against me. The trees crowded taller and closer than before. Ferns were thicker and stiffer. The clearing began to get dark. Nothing moved. There was not even a simple bird call. Everything was still, dead almost.
Like bars on a jail cell, the lines of the trees were vertical, unbending. There was no color either… or rather just drab remnants of color, a bit of dusty olive and shades of gray.
We didn't move quickly, that seemed impossible but we turned towards each other, our eyes meeting and flitting away. Small and shaken, we moved so our shoulders touched warm flesh through thin t-shirts. In my memory, I took his hand but I know I didn't. We never reached out to each other.
Then, we didn't exactly back out of the clearing but we didn't turn our backs on it either. We got out of there. By the time we hit the main camp road, we were taking turns running and walking. Up ahead a great glowing ball was melting into the ocean and spreading like red butter over the nearly flat surface.
"Gone." I think my brother said it first but my words tumbled over his.
"Dad? The town is gone, all gone."
Dad looked up from the abalone he was cleaning, his legs straddling a white bucket while one brown hand held a beige and black fleshy disk and the other held a bone handled knife he was using to trim the black back skin off. The muscles in his forearm flexed under the tattoos as he kept a steady pace.
"The Company burned it last fall. Damn hippies kept camping out in there leavin' their trash." He sliced the last dark piece off and it landed with a thunk into the bucket.
He leaned over and slid the now nude creature into another bucket that was partially filled with water and other abalones. He stood, picking up the pale turquoise and pink iridescent shell, which he then tossed casually to where others lolled about—priceless, fragile bowls at the base of an old stump.
"The idiots coulda caught the whole place on fire."
I didn't ask Dad, but when he sauntered out into the bushes, I asked Mom. "Why did they burn down buildings to keep people from settin' fire to them? Why didn't they just wait? Maybe there wouldn't have been trouble."
"I don't know, sweetie. I guess it was to keep the flames from spreading, if it did start."
From the nearly dark edges of the camp, Dad added as he returned buttoning up his fly, "The Company couldn't risk those crazy fools burning up valuable timber. It's not reasonable to expect them to risk losing money. That's not what they're in the business for. Don't blame the company. They could just shut this whole place down and not let anybody camp here. We're lucky those damn longhair kids didn' get everybody kickt out."
That was when I realized that someone could just stop us from going to Usal. I had thought of it as ours. Not just our family's but all those who loved it—who took care of it. Today, when I think of my bewilderment, I wonder if maybe there was some vestige of Native beliefs that trickled under my ancestors' progressively whiter skin and down to me with my red hair and freckles. Maybe, to some of us, some land, at least, belongs to no one . .. and to everyone.
A link to the Usal plan
A fiction piece based on my memories of Usal
Memory feathered up by Cristina's comment on Ernie's blog.