Quilt Creation with a Touch of Weather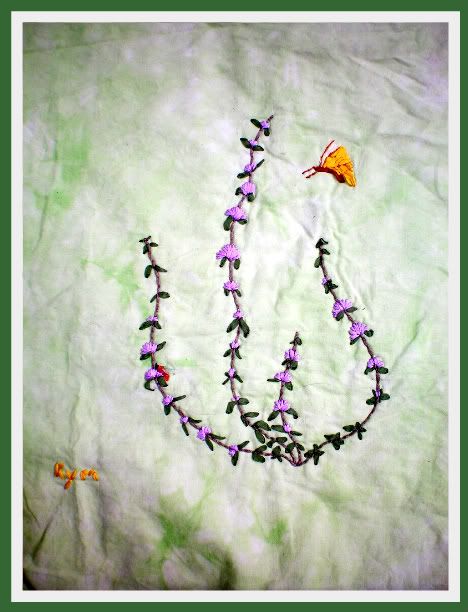 A Pleasure Of Pennyroyal
Silver beads decorate my window as the first splatter of rain fulfills this morning's promise.
I just finished embroidering a botanical square for Salmon Creek School's newest quilt. See other Salmon Creek quilts here. Locals know we are famous for our beautiful fund raising creations. Our earlier quilt (previously mentioned here) will be raffled off at the end of this month. Be sure and check with one of us Mom's for tickets before it is too late.
My square is called A Pleasure of Pennyroyal. I was inspired by this engraving. Currently, the new quilt is known as the Herbal Quilt with 16 squares by as many different women.
It should be ready by the Summer Art's Fair in June.