Maxfield Parrish Morning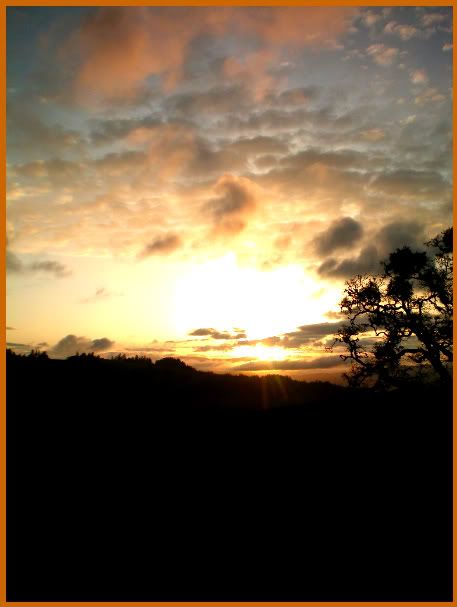 Maxfield Parrish Morning
My favorite place to watch the sunrise.
I slip out the back door past my sleeping 5 year old. I climb the little dirt path to the old road and wander across the meadow with my dog throwing herself about in ecstasy. When I quietly open the door 20 minutes later, my little guy hasn't climbed out of bed yet and my oldest, hearing me, finally groans himself out of bed to go to work.
Who needs coffee when the mornings look like this?