Vermont Towns Want to Arrest Bush—People Say Arcata is Radical?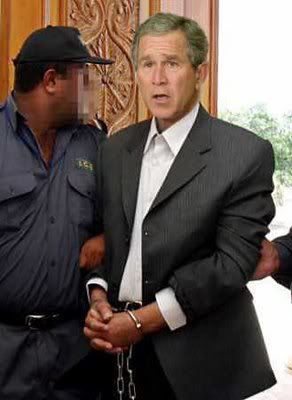 People have complained about some of the measures passed in Arcata as being too radical.  Arcata is a bastion of conservative thought compared to these two Vermont towns.  Last Tuesday, the towns collectively agreed that if President Bush or Vice President Cheney ever set foot in their towns, the police are to arrest them for "crimes against our Constitution."
Guess we now know why Bush has never visited Vermont.
Thanks to AlaskaSteve for the heads up.  If you've never gone to his site, take a moment. He has some incredible photos.  His closeups of Eagles are different than any I have ever seen before!
____________
Photo from Impeach Bush for Peace