The Sense of Christmas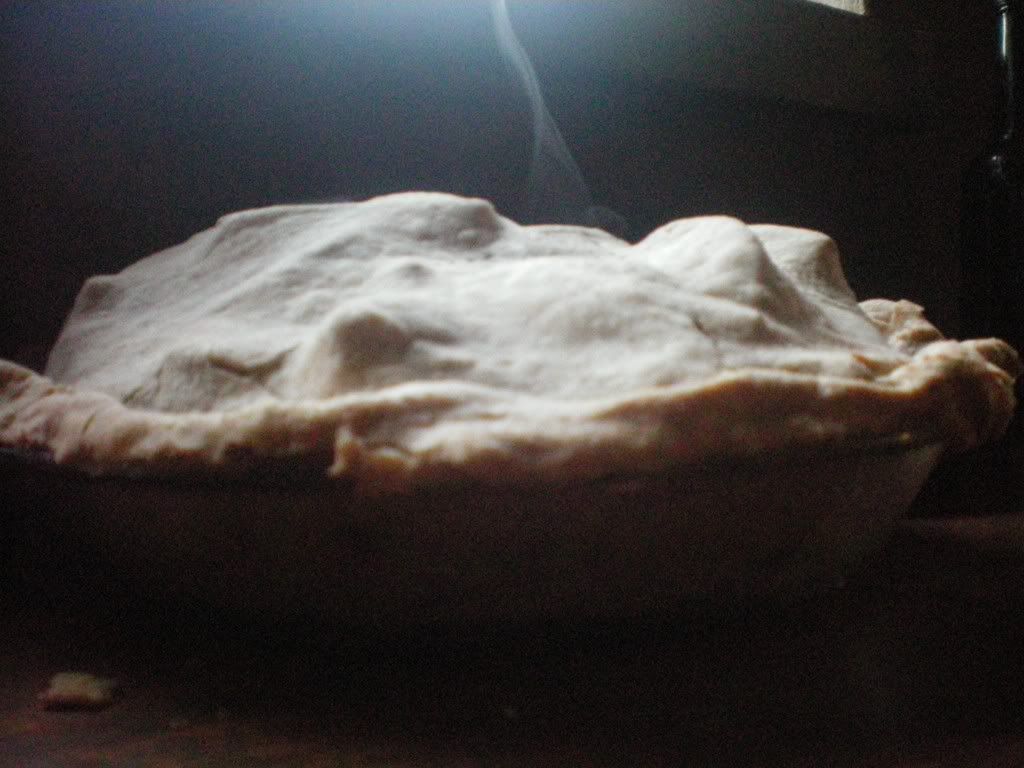 Steaming hot apple pie
Want to come by?
Getting ready for the first Christmas dinner (tonight with my husband's family, the second on Christmas Eve with mine), I've been dipping luscious red strawberries in chocolate, rolling Peanut Butter Balls in more chocolate, cooking Roundie Brownies to be topped with even more chocolate dipped strawberries, and, of course, the pie. The house smells of cinnamon and chocolate and hot pie crust along with a bit of fresh fir. More baking, more scents still to come.
Where I grew up and where I live still, the word 'scents' is pronounced 'sense' by the locals. (We tend to catch up the last sounds of words and swallow them as if they were drips of honey we can't bear to completely let fall.) But when we pronounce the word that way, in this case we are getting closer to the reality–because the Scents of this Season really are the Sense of Christmas.
When I was working at my husband's mother's yesterday, she heated some oil called Christmas Spirit. As we worked together, the cinnamon and other aromas provided a background of shared cultural and personal memories. The scent gave us the feel and the meaning of Christmas. The smells of Christmas alert us to what we really value, what makes us happy–family, community, sharing. The sense of Christmas, like its scents, intensifies the beauty if the Season.
So light a little oil, bake another pie and share the cinnamony smells of Christmas with the people around you. May the scents intensify the sense of Christmas for you as they have for me these last two days.