In Darkest Winter a Coyote Brush Blooms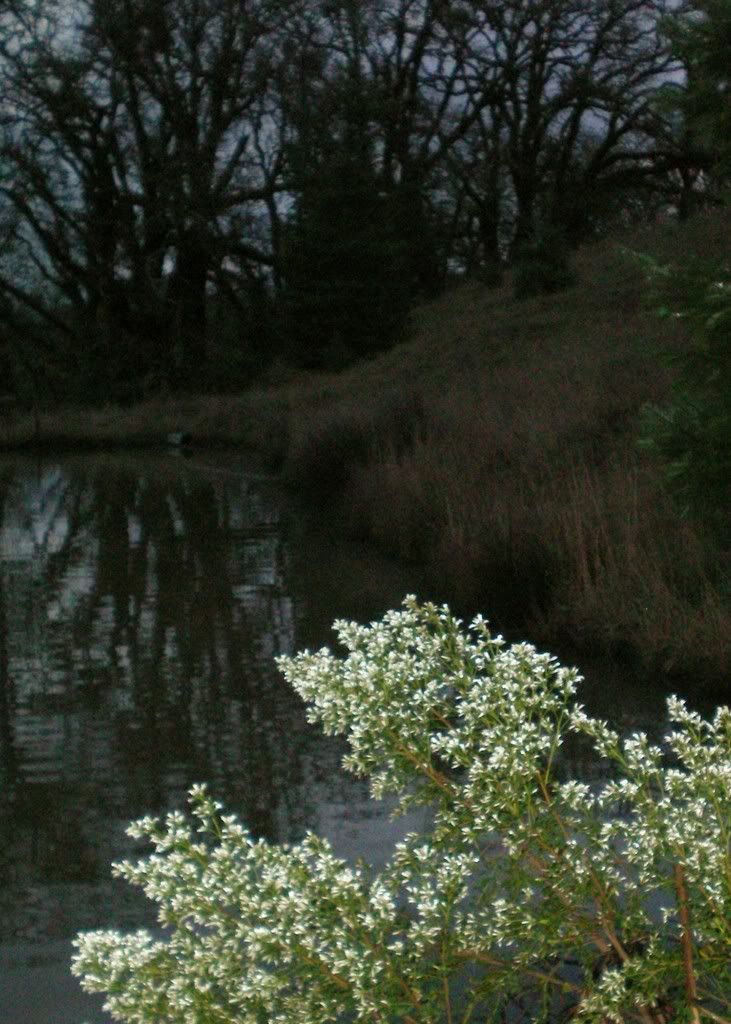 Shh! It's a secret! The Coyote Brush blooms this time of year. Most people hole up in their houses to hide from the rain about now and don't know that this native shrub flowers in the late fall to early winter.

Hang on to your seats. I'm using a big word. The plants are dioecious which means there are both male and female plants. (Sound like another famous albeit non-native Humboldt plant?)
The male Coyote Brush plants have small yellow flowers and the females display fluffy white blooms. Yesterday's storms pummeled Humboldt but, if you can get out to hills, these flowers are a reminder that winter has its own beauty.