Sheriff's Office Seeking Fugitive Who Evaded Pursuit Today in Southern Humboldt
Humboldt County Sheriff's Office, Southern Humboldt Division press release: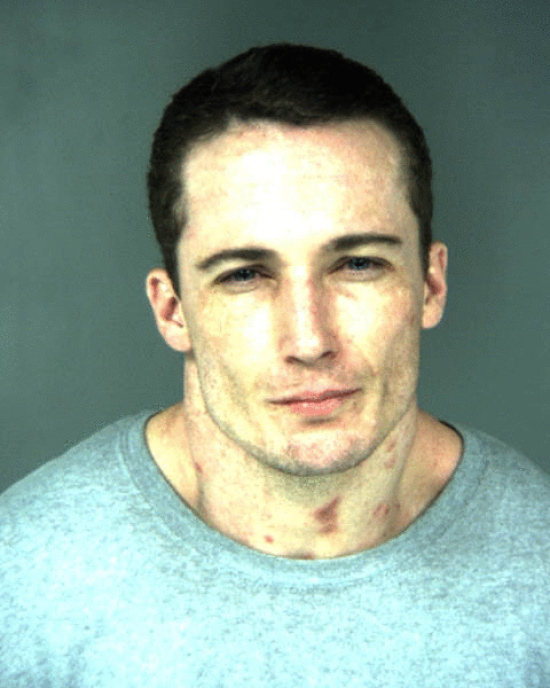 On 01-28-2015, at approximately 9:20 a.m., a Sheriff's Sergeant with the Humboldt County Sheriff's Office was attempting to serve civil papers at a residence in the 100 block of Greta Lane, Briceland.

The Sergeant came upon an idling truck in the driveway and attempted to contact the driver. The driver, who was later identified as Dale Dodge Baldridge (age 37), sped out of the driveway and fled towards Old Briceland Road. The vehicle Baldridge was driving became stuck a short distance later and he fled on foot. The Sergeant pursued Baldridge who eventually came upon a small bridge. Baldridge jumped off the bridge and ran across a creek. Additional deputies responded to the scene but were unable to locate Baldridge.

During a search of Baldridge's vehicle, deputies located a large amount of marijuana and suspected heroin.

Baldridge currently has multiple felony warrants for his arrest. Additional charges of resisting arrest, possession of suspected heroin, and transportation of marijuana from this incident will be forwarded to the District Attorney's Office for prosecution.

Anyone with information for the Sheriffs Office regarding this case or related criminal activity is encouraged to call the Sheriffs Office at 707-445-7251 or the Sheriffs Office Crime Tip line at 707-268-2539.
Previously: