What Happens When Romeo Texts Juliet That He's Been in a Car Accident: How a False Report Affects Emergency Services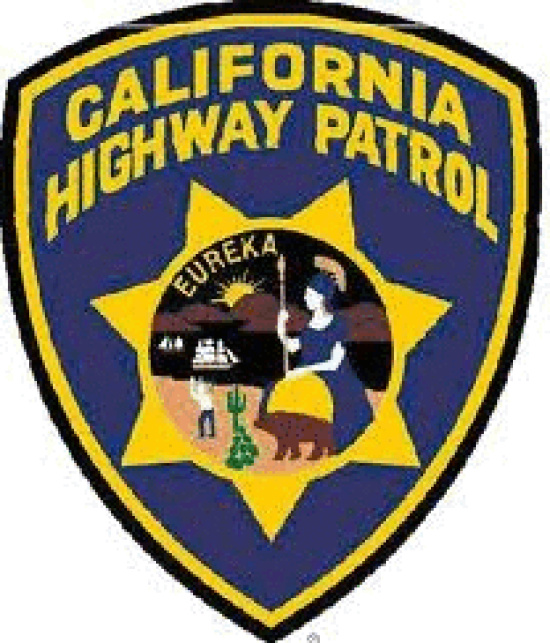 On Saturday, November 15, just before 10:30 p.m. 911 dispatch received a call about an accident off Hwy 36. According to Officer Matt Harvey of the California Highway Patrol (CHP), "A female reported receiving text messages from a boyfriend. He had been drinking… . He was bleeding. He had collided with a gate and hadn't been able to reach 911."
On receiving a report about this "accident," emergency personnel jumped into action. However, the incident never happened. The exact details aren't clear but according to multiple agencies apparently a young male juvenile texted a female (he was either involved with her or had been involved with her in the past) a false report that he had been injured in an accident. She took the report seriously and 911 was contacted with his information.
The accident reportedly occurred near Dinsmore off Hwy 36. Any crash in that area means a long response time usually. However, dispatch personnel were relieved that a CHP unit was already in Loleta which would substantially reduce the time it would take to arrive on the scene. At least one local volunteer fire department was also dispatched to the reported accident. Southern Trinity Area Rescue (STAR), a volunteer organization that provides emergency services for some of eastern Humboldt and the southern third of Trinity County, was called out, too.
"The initial unit couldn't locate any evidence…the Fire Department couldn't find any accident," explained Harvey. "They went to Trinity County–still found no accident."
Emergency personnel worked frantically to locate the "wreck." Just after midnight, personnel pinged a cell phone that was reportedly belonged to the male juvenile. "It pinged several miles west of Hwy 36 off a cell phone out there," Harvey explained. This moved it to Garberville CHP's jurisdiction. They sent out a unit. Meanwhile, fire personnel were searching spur roads with a four-wheel drive for any signs of the "accident.
"In someways, it is like finding a needle in a haystack," Harvey explained. The spiderweb of private dirt roads crisscrossing rural Humboldt coupled with difficulty in pinning down the location of the phone when a cell tower has been pinged in an area makes narrowing down the search difficult. A good ping might allow personnel to "pinpoint" the location within a mile radius–still an extremely large area to thoroughly investigate quickly.
By quarter to two in the morning, the fire department volunteers, the CHP, and STAR had been working for over three hours to find the reportedly injured youth. Personnel told dispatch they'd checked the area around the ping location. There were no vehicles adjacent to the roadway. They hadn't found any tire tracks. Fire and CHP had searched the area. They could not locate the collision.
By two, CHP requested Humboldt County Search and Rescue assist in the incident. Personnel with that department began gathering their resources so they could be on scene ready to go when it got light enough.
A CHP air unit responded from Redding once it got daylight. The plane and the personnel searching on the ground were unable to locate any evidence of a collision.
"We had a lot of resources out there looking for this thing. Any time we get a report we have to take it seriously. It was possible someone was out there with substantial injuries," Harvey explained.
To everyone's relief, about 8:30 a.m., the family of the juvenile male was in contact with the Humboldt County Sheriff's Department. They were able to reassure law enforcement that no one had been in an accident.
While this was a relief to the worried volunteers and emergency personnel that had been searching and monitoring the situation, it was also extremely frustrating. Dottie Simmons, one of the volunteers at STAR that night, wrote in a general way about false reports. She said that laws to protect patient privacy prevented her from speaking more specifically about this incident. She explained that especially in rural areas emergency resources are limited. Vehicles are old. Staff is often volunteer. "Anytime a call comes in to 911, it ties up emergency response resources," she wrote.
When a call comes in, we do what needs to be done until the call is resolved and when a fraudulent call comes in, there is no way to know until hours of time and resources have been wasted following false leads. This limits the amount of resources for other calls and drains the energy of the personnel, making a difficult job frustrating as well.

Knowing you have worked hard to help keep a bad situation from getting worse is it's own reward. Knowing you and your team [are] exhausted for no reason, that your equipment has had more wear and tear, all of this infringing on any real call that could happen….not so much.
Sometimes fraudulent calls can result in prosecution for the person who called in. However, in this case, Officer Patrick Bourassa of the Garberville California Highway Patrol Office said, "This person seemed like they were acting with good faith in reporting it." The juvenile male, he said, hadn't reported the accident to law enforcement he had only texted to a friend so Bourassa wasn't sure if prosecution would result in this case. The Humboldt County Sheriff's Office, he said, was looking into whether they should file charges. A call to their office was not returned by the time this article came out.
Many of the volunteers out searching for the "injured youth" were disheartened when they discovered their services had been expended on a false report. "Our compensation is knowing we were of service to our community," Simmons said. In this case, their time, money, and energy were wasted.
Emergency service personnel are all frustrated. STAR volunteers who have been working on their own time to raise money to get matching grants for the ambulance service are dealing with an additional frustration–so many of them give of their time to run the service, then they raise money and often dig into their own pockets to keep emergency services in their area up and running. Currently, they are raising money to replace two elderly ambulances. They are running out of time to complete their fundraising goals.
To support them by donating money, go here. Brooke Johnston, EMS manager at STAR, explained, "Every little bit helps and with all of the mail in donations along with the fund Humboldt page we are getting much closer to qualifying for a matching grant but we still need the community's help."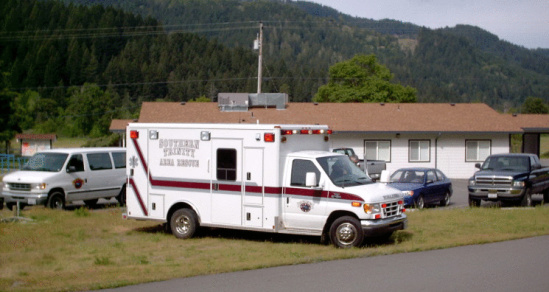 Southern Trinity Area Rescue wants to replace their older ambulances with newer models.