[UPDATE: Video, MCSO Interview] Willits Woman's Death in Brooktrails Area Tied to 100 MPH Car Crash off Hwy 162
UPDATE 3:55 p.m.: Kayla Chesser was a dancer and the above video is a montage of some of her work. It was put together as an homage. The end of the video has clips from this weekend's candlelight vigil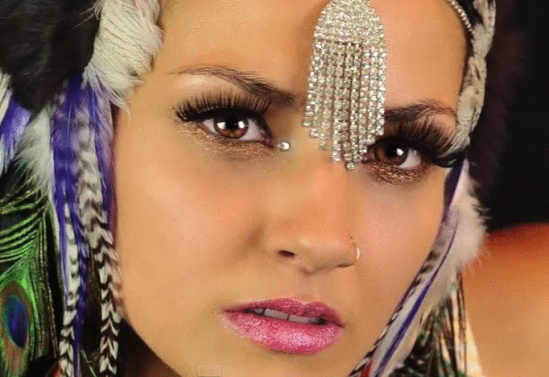 UPDATE 3:35 p.m.: According to Captain Gregory Van Patten of the Mendocino County Sheriff's Department, the death of Kayla Chesser of Willits this weekend is being treated as "suspicious" but there is nothing "obvious like a gunshot wound" which would point detectives in a certain direction. Van Patten said Chesser was found in the bedroom of a residence in the Brooktrails area.
The driver of a vehicle which crashed on Saturday has been interviewed in relation to Chesser's death. (See earlier post below.) There "at least one if not more eyewitnesses" who saw him at the residence prior to Chessler being discovered there. "The individual was basically with her when she died or there in the residence shortly after she died," Van Patten explained.
A witness to the crash has indicated that the incident appeared intentional. The driver has "significant injuries," Van Patten said, but "there has been some cooperation" with detectives on investigating Chesser's death.
An autopsy is currently being conducted but the results of the toxicology report won't be back for four to six weeks.
###
Original post:
A Willits' woman's death is being investigated by the Mendocino County Sheriff's office as suspicious, says the Ukiah Daily Journal. Kayla Chessesr, age 25, was reportedly found dead in Brooktrails on Saturday though information about exactly where and when she was found has not been released.
Local residents have said her death is linked to an accident on Saturday. (See CHP dispatch record here.) The accident involved a small black pickup reportedly speeding off a cliff at 100 miles per hour. According to CHP dispatch, the incident was 1031, police code for attempting suicide.
As a result of the crash, a helicopter was called in to medivac someone with major injuries to an out-of-the-area hospital. Hwy 162 had to be temporarily shut down in order to get the helicopter to the injured person.
The Mendocino County Sheriff's Department has released very little details about Chesser's death. The California Highway Patrol could not give any additional information about Saturday's traffic incident but they did confirm that the Mendocino County Sheriff's Office has taken over the investigation and it is being investigated as a suicide attempt.